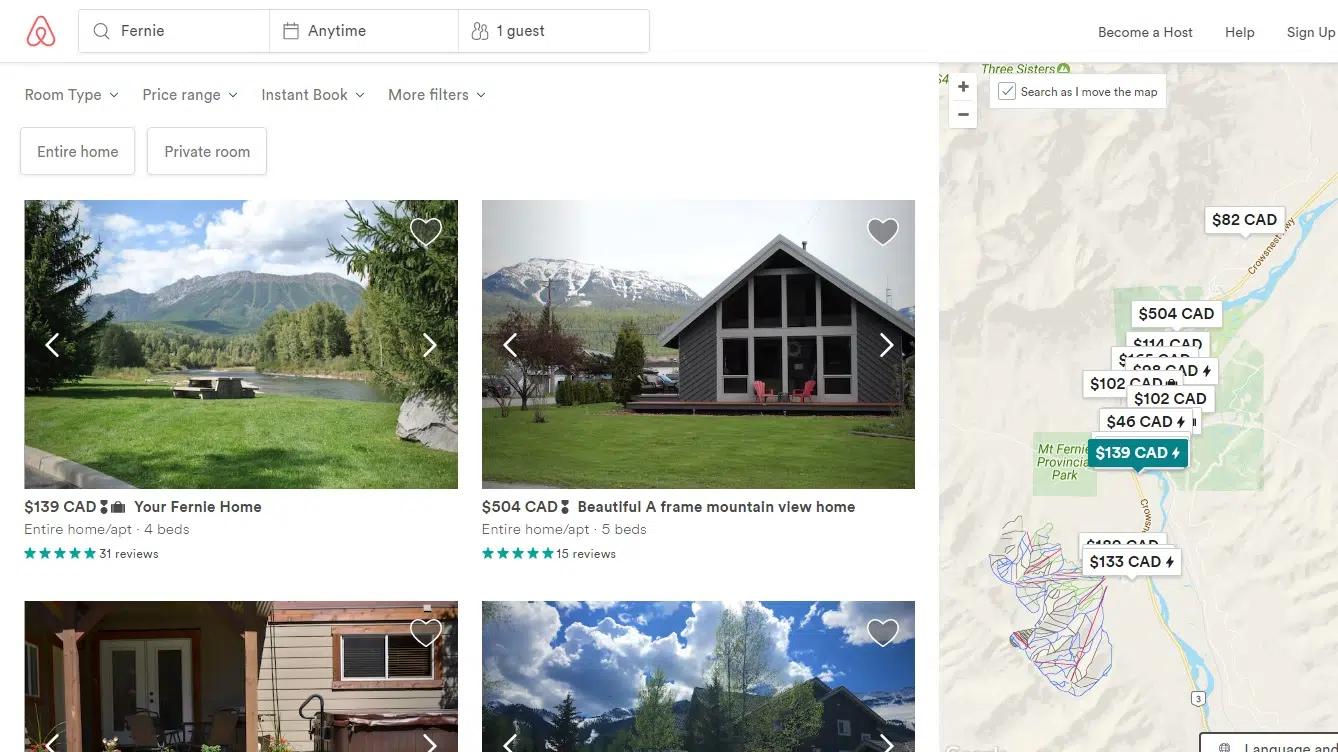 Fernie property owners with short term rentals are divided over the city's new bylaw.
Council adopted the regulations last week, prohibiting second homes or businesses from offering the service.
Ryland Nelson has been renting properties for 15 years and says the new rules provide needed clarity.
"Anybody that is considering buying up a whole bunch of residential complexes in Fernie and turning them all into short term rentals, now its very clear that is not permitted. It never has been permitted," Nelson says.
He says the change allows more people to rent their properties.
"They have not restricted anything that wasn't previously already restricted," Nelson says. "Anybody who is a permanent resident in Fernie can rent out their primary dwelling unit when they are not using it for their own purposes."
Meanwhile, Steven Blair says he used to rent out a house through AirBNB, but won't be able to with the new rules.
"My clients from as far away as Australia have booked with me a year ahead and now they have to find another place to stay in another town," Blair says. "They are really damaging their reputation as a friendly, tourism location."
Blair called the bylaw short-sighted and says it affects many property owners, including himself.
"I've had bookings well into the summer of next year that I've had to cancel and 90 percent of those people have decided to go somewhere else other than Fernie," Blair says. "They want to stay in a short term rental home versus a motel."
Anyone wanting to use their property for short-term rentals has until January 15th to apply for a license.
– Ryland Nelson, Owner of FernieBNB
– Steven Blair, AirBNB property owner