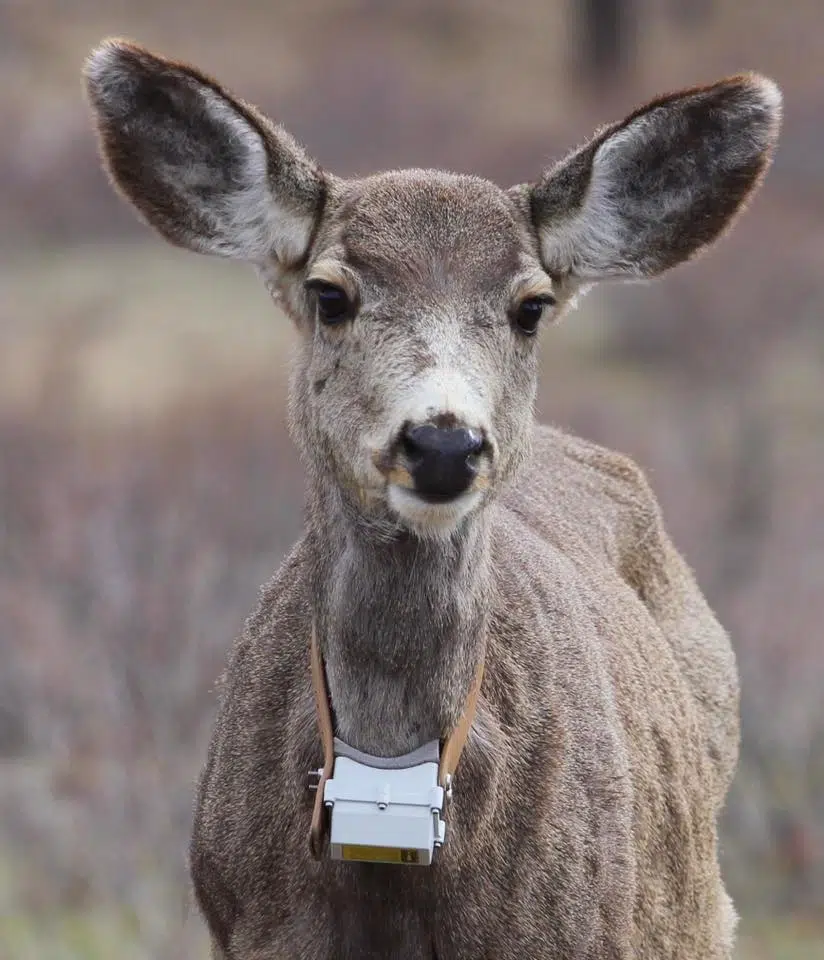 More answers are needed before the Province approves translocation to manage urban deer.
This from Ian Adams the lead biologist on a two year pilot project that relocated approximately 80 deer, 29 fitted with GPS collars, from four East Kootenay communities: Elkford, Cranbrook, Kimberley and Invermere.
Adams says, overall, the results were mixed with highly individualized responses from the animals.
Some migrated great distances into natural habitat and others didn't move far at all.
He concludes the biggest issue they found was certain animals developing so-called wandering behaviour, as many would travel until they reached the closest urban centre.
Whether it was Baynes Lake or Cranbrook, Adams says deer found their way back to residential areas after been trapped and released in  winter range areas across the region.
Last year, early results of the showed some of the animals moved, on their own accord, all the way down into Montana and back.
Others made their way into Alberta.
At that time, 50 per cent of the 29 deer with radio collars died for various reasons whether it be predators or motor vehicles.
Also, a year into the unique project, the survival rate of collared non-urban deer was about 80 per cent.
Adams suggests if translocation were allowed as a viable method to control urban deer populations, the BC Government needs a plan in place to deal with deer that arrive in other communities.
He argues from the onset, their goal wasn't simply to translocate the problem somewhere else.
Does that mean a lethal option would be considered by a community if deer removed from one area show up on their doorstep?
The biologist submits these are things that would have to be discussed if the practice is supported by the Province.
Proclaiming the study wasn't a failure, Adams points out just as many deer who returned to urban centres, if not more, reverted to natural habitat.
A draft of the results is being reviewed and readied to be submitted to the Province, the participating communities and the public.
Adams expects this to happen sooner than later because the City of Kimberley has indicated they want to conduct their own translocation initiative.
The pilot project was a response to the desire of many to find a non-lethal option to reduce urban deer populations.
Both Kimberley and Elkford's Mayors have said lethal culls are no longer an option for their communities.
– Biologist Ian Adams