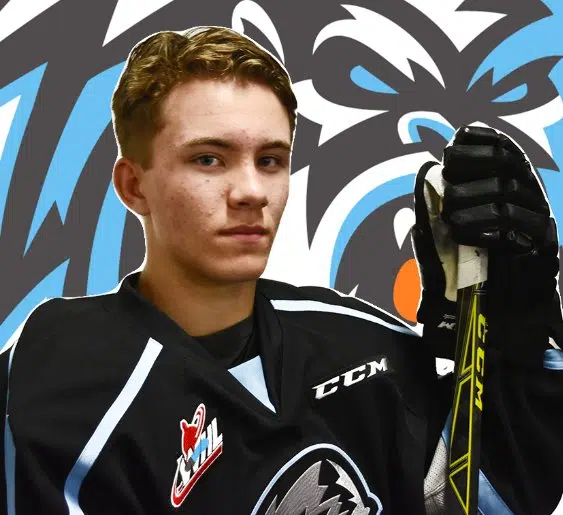 The Kootenay ICE announced Wednesday it has recalled 2002-born forward Connor McClennon on an emergency basis.
McClennon is expected to make his WHL debut Friday, November 10 when the ICE host the Prince Albert Raiders.
McClennon was selected in the first round (second overall) in the 2017 WHL Bantam Draft.
The Wainwright, Alberta native has amassed 19 points in 12 games with the Northern Alberta X-Treme Prep in the CSSHL this season. McClennon also represented Team Alberta in the WHL Cup in October, where he registered 10 points in five games enroute to a silver medal.
The following is the list of players on the ICE roster:
GOAL: (3)
Duncan McGovern, Bailey Brkin, Kurtis Chapman
DEFENCE: (8)
Martin Bodak, Cale Fleury, Dallas Hines, Sam Huston, Zachary Patrick, Ryan Pouliot, Bobby Russell, Loeden Schaufler
FORWARDS: (15)
Brett Davis, Cameron Hausinger, Michael King, Gilian Kohler, Peyton Krebs, Colton Kroeker, Vince Loschiavo, Barrett Sheen, Sebastian Streu, Kaeden Taphorn, Keenan Taphorn, Colton Veloso, Alec Baer, Jeff de Wit, Connor McClennon
The next home game for the ICE is Friday, November 10, 2017 against the Prince Albert Raiders. Puck drop is scheduled for 7 p.m.
– From the Kootenay ICE
(Photo courtesy of Kootenay ICE)