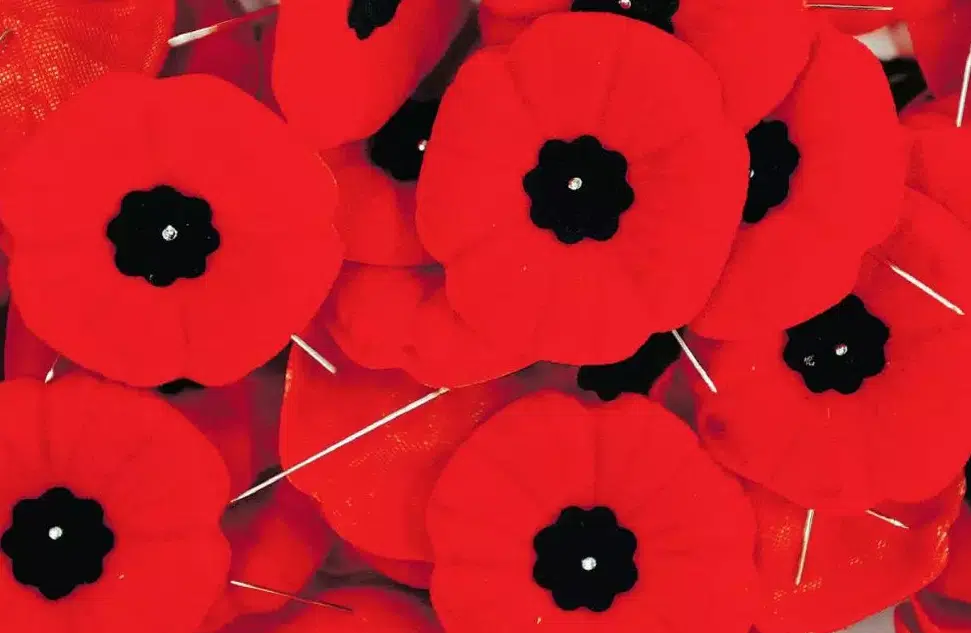 The organizer of the Cranbrook Legion's Poppy campaign expects to raise around $50,000 this year.
The local legion says $13,000 has been donated through the campaign so far, with days to go until Remembrance Day.
Organizer Clive Brown is not concerned, saying many funding sources have yet to be tallied.
"I think we are on par with the last couple of years," Brown says. "We haven't counted any of the poppy boxes out at various businesses. It will be another couple of weeks before we get a grand total dealing with wreaths."
He says he's seen community members show tremendous support for veterans this year.
"We've had our two weekends of tag days, where our air and army cadets are out in the community, as well as our veterans and legion members with poppies," Brown says. "We've also got businesses to sponsor wreaths. Cranbrook and area have sponsored the Legion very well."
Brown expects to know total amounts raised by late November.
The campaign supports veterans and their families, along with local cadets and PTSD programs for soldiers.
– Cranbrook Legion Poppy Chairperson, Clive Brown