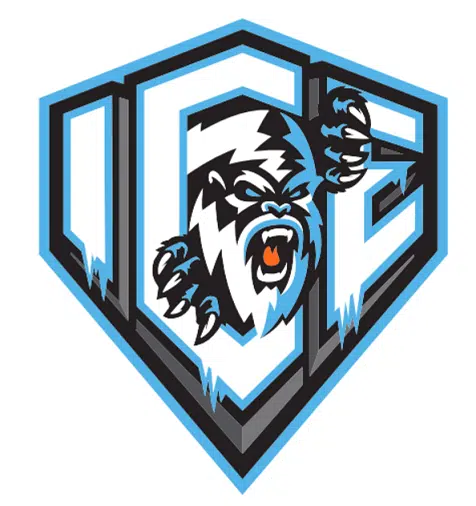 A strong second half of the game for the Kootenay ICE fell short in a 5-3 loss to the Prince Albert Raiders.
Kootenay dug themselves a hole early going down 4-0 after the first period despite outshooting the Raiders 10-6.
The absence of Colton Kroeker (lower-body injury), Peyton Krebs (World U-17 Challenge), Vince Loschiavo (upper-body injury) and Jeff de Wit (lower-body injury) were evident in the first frame.
Goaltender Bailey Brkin was only able to stop two of six Raider shots although a handful were point-blank and the rookie netminder was left to dry.
Alec Baer led the way offensively with a beautiful goal in the second period and an assist.
"I liked [our quality of chances in the second and third]." says Baer. "I think our [defence] did a really good job at getting pucks through to the net and I think us as forward can do a little better job finding rebounds and screens and causing a little bit of chaos."
15-year old Connor McClennon, the first round, second overall pick for the Kootenay ICE in this year's the Bantam draft, made his WHL debut finishing with two shots on goal and a plus/minus of zero.
"It was a super cool experience especially getting out in front of the hometown crowd." says McClennon. "The guys make me feel like I'm a part of the team so that's probably the best part."
"Both of my parents [were] here and by little brother came, they've supported me the whole way so it was super cool to have them here with me."
The ICE outshot the Raiders 39-29 with Duncan McGovern making 22 saves on 23 shots after coming in to start the second period.
The Spokane Chiefs will be in Cranbrook tomorrow night taking on the Kootenay ICE for the third time this season.
The ICE have picked up three points versus the Chiefs but Spokane will have a dangerous presence on their top line in Edmonton Oilers prospect Kailer Yamamoto after being released from the NHL club on Monday.
"It's going to be a big challenge for guys like [Cale] Fleury, [Alec] Baer and [Brett] Davis." says Head Coach James Patrick. "They've got Yamamoto but they've got a lot of other good players too."
Patrick says they're aware Spokane is playing good hockey as of late.
"They won [Friday night] and I know it's going to be an even tougher challenge [Saturday]." says Patrick. "I think from the drop of the puck we have to come with the right intensity, the right commitment to defence and commitment to battle."
Puck drops Friday night at 7:00 at Western Financial Place.
– Alec Baer, Kootenay ICE forward post-game interview
– Connor McClennon, Kootenay ICE forward post-game interview