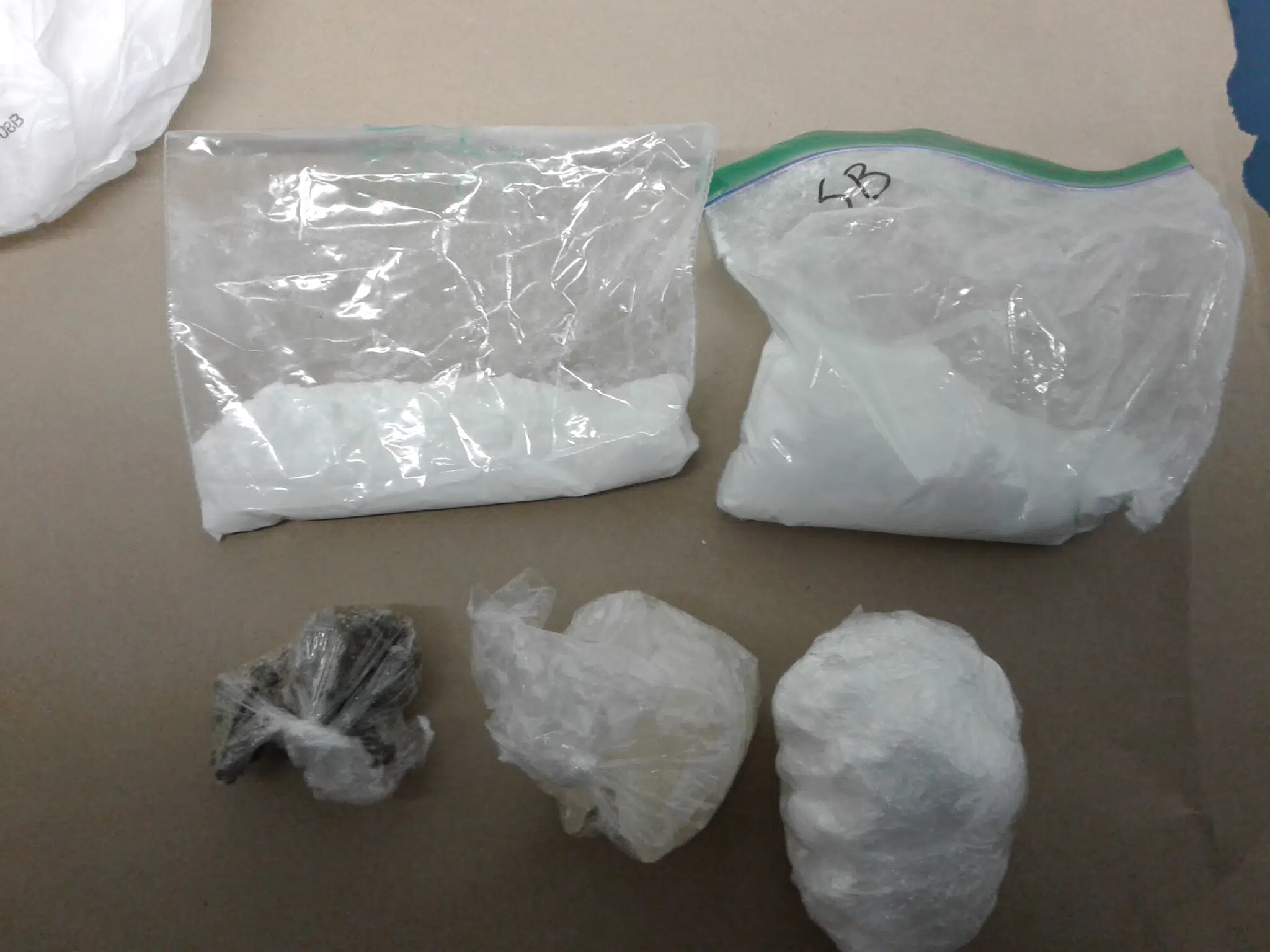 Local RCMP have taken a big batch of drugs off the street after a traffic stop at the Wasa Junction.
Officers from Cranbrook and Kimberely with assistance of the Police Dog Services stopped a vehicle and arrested three individuals around 2:30 am Saturday at HWY 95A and 93/95.
Approximately 400 grams of different illegal substances such as cocaine, crystal meth, fentanyl, heroin and crack cocaine was seized during a subsequent search according to police.
A statement from RCMP also reports $1,700 in cash, five call phones and bear spray was also found.
A Cranbrook man and a man and a woman from the Lower Mainland all face drug trafficking charges.
The woman had four outstanding warrants of arrest and was held in custody.
In a release Kimberley Sgt. Christ Newel said, "This is a significant seizure for the Cranbrook/Kimberley area with the subjects having connections to the lower mainland."
"The success of the team and the seizure is due to an excellent effort and solid police work", Cranbrook S/Sgt Hector Lee said.