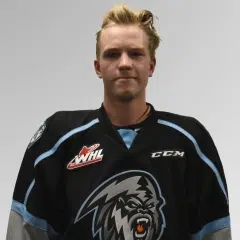 The Kootenay ICE have traded 1998-born forward Barrett Sheen to the Moose Jaw Warriors for a fifth round draft pick in 2018.
Sheen, who's currently in the middle of his third season in the WHL, played 73 regular season games with the ICE, collecting 10 goals and 25 points.
Before his time with the ICE, Sheen played 47 regular season games with the Lethbridge Hurricanes.
"The ICE would like to wish Barrett success in Moose Jaw and thank him for his contributions to our team," said Matt Cockell, President and General Manager.
– Kootenay ICE release