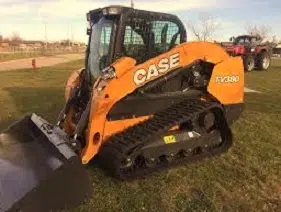 Elk Valley RCMP are seeking the public's assistance with a theft that occurred over the weekend of November 11th and 12th.
A 2016 Case Skid Steer was stolen from the Sparwood transfer station sometime between Friday November the 10th and the following Monday morning.
Police believe the skid steer would likely have been moved on a trailer.
If anyone has any information on this theft they are asked to contact the Elk Valley RCMP and or alternatively Crime Stoppers.
– From Elk Valley RCMP