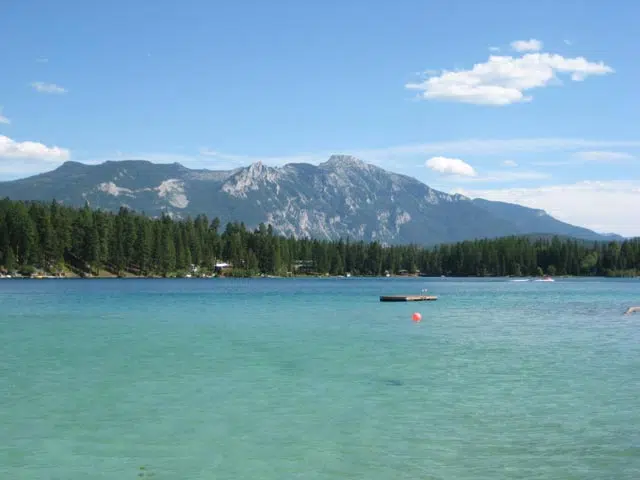 The RDEK Board has given the green light for a contentious music festival to return to the area next year.
Directors divided on an 8-7 vote earlier this month, approving a special event license for FozzyFest to occur at a campground on Lake Koocanusa September 13-16, 2018.
Board Chair Rob Gay says the approval comes with a long list of conditions such as noise restrictions, insurance and a deposit of $1,000 for any potential damages.
With that said, the Board did wave the noise bylaw for the four day festival to continue all night but they have to "turn it down" after 11PM.
The electronic music event started in 2014 and has been held on Lake Koocanusa three times since.
FozzyFest relocated to Alberta this past September due to the local wildfire threat.
Gay says he commends that.
He explains the Board didn't want the festival to occur because of the looming danger and the organizers understood and took their business elsewhere.
Other festivals like Shambhala outside of Salmo, albeit much bigger, went ahead despite a wildfire right on their doorstep, causing issues for attendees on the third day of the event.
Gay makes another interesting point.
He says these proponents come to them and jump through all the Board's hoops to obtain a permit but there are unsanctioned events in the bush or on Crown Land, such as the so-called "Mugbogs" near Lake Koocanusa every Spring, and the Board is not critical of them.
Elk Valley RCMP and Area B Director Stan Doehle have expressed strong opposition to FozzyFest due to noise and safety concerns.
Mounties' biggest issue; there's only one road in and out of the festival.
They say in the case of any potential emergency this could be a problem getting help.
The police's second concern, maybe tied for first, is drug use.
The organization ANKORS, AIDS Network Kootenay Outreach and Support Society, is expected to be set up at FozzyFest.
On their website, ANKORS says its HIV/AIDS and substance use programs are "provided in a non-judgmental manner without prejudice that ensures individuals right to anonymity and confidential access."
RCMP suggest if there was any doubt illegal drug use would be "an accepted part of this event", ANKORS presecence clears up that argument.
Gay suggests the two men behind the festival, Darryl Stanat and Shawn LaFleur, have taken more than enough precaution planning the event.
Staff reports say the applicants also prepare a food service area and potable water and can deal with solid waste and grey/black water.
However, Director Doehle also has to listen to complaining neighbours who frankly just don't want the noise and likely aren't fans of the music.