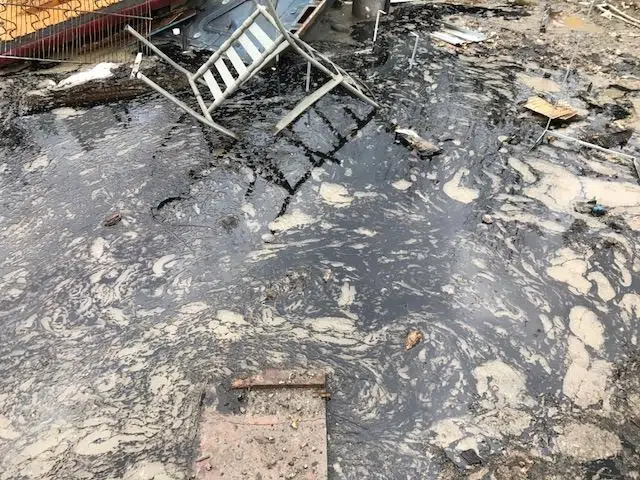 The RDEK says a large amount of oil has been dumped illegally at the Tie Lake transfer station.
Staff arrived at the site Wednesday to make the discovery before calling a contractor for clean up.
The Regional District's Solid Waste Superintendent Jim Penson explains a five gallon container was left in the local metal pile and subsequently spilled by another visitor.
He says they've remediated the 400 square foot oil slick but additional precautionary work will be done.
Penson says contractors are excavating the ground layer of soil and removing it to be disposed of safely before bringing in new soil to fill in the hole.
He says there's no serious environmental concerns because the site was already considered contaminated as a former landfill.
Tie Lake is one of three marshland areas in the East Kootenay.
Penson admits its not a huge "oil spill" but five gallons, mixed with rain and sleet, can make a mess.
He suggests one drop can contaminate a million litres of water, so obviously their focus was to keep it away from water.
The RDEK is turning to the public for information, and Penson suggests that's really the only ammo they have at this point.
If you have any information you can contact Pension via jpenson@rdek.bc.ca or 1-888-478-7335.
Penson says people regularly drop off oil or similar materials at these sites and encourages residents to properly dispose of these substances at designated facilities, which can be found through BC Used Oil.
– RDEK Solid Waste Superintendent Jim Penson