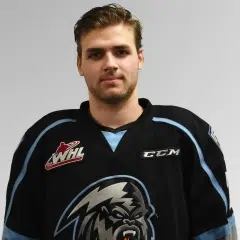 The Kootenay ICE welcome a division rival in the Red Deer Rebels on Friday.
Both teams have been struggling lately as Kootenay comes in losers of four straight and Red Deer winning only three of their last ten.
Forward Alec Baer says they have to get in the dirty areas to secure a win.
"[We need] a little more grit." says Baer. "I feel like we're not quite a skilled enough team to win off just skill but we got a couple guys back in the lineup which will help and I think two winnable games this weekend if we play the right way."
Baer explains they have to be able to find shooting lanes against a team that loves to block the puck.
"They've got some good forwards [and] three really good lines." says Baer. "I think our depth is right with them but they've also got defence that can box you out real well and you have to move your feet around their big defence and get to the hard areas."
Baer has averaged a point per game over his last 10 games.
According to WHL.ca Jeff de Wit (lower-body, one week), Vince Loschiavo (upper-body, day-to-day), Colton Kroeker (lower-body, one week) and Loeden Schaufler (upper-body, two weeks) all remain out of the lineup with injuries.
Jonathan Smart and Cole Muir are both expected to play in front of their new home crowd for the first time on Friday after being traded from the Regina Pats for former captain Cale Fleury.
Kroeker continues to lead Kootenay in scoring with 19 points in 18 games.
Brant Hilton has the call on the The Drive Friday night starting with the pre-game show at 6:35.
Following tonight's game the ICE will head to Red Deer for the second half of a home and home.
– Alec Baer, Kootenay ICE forward