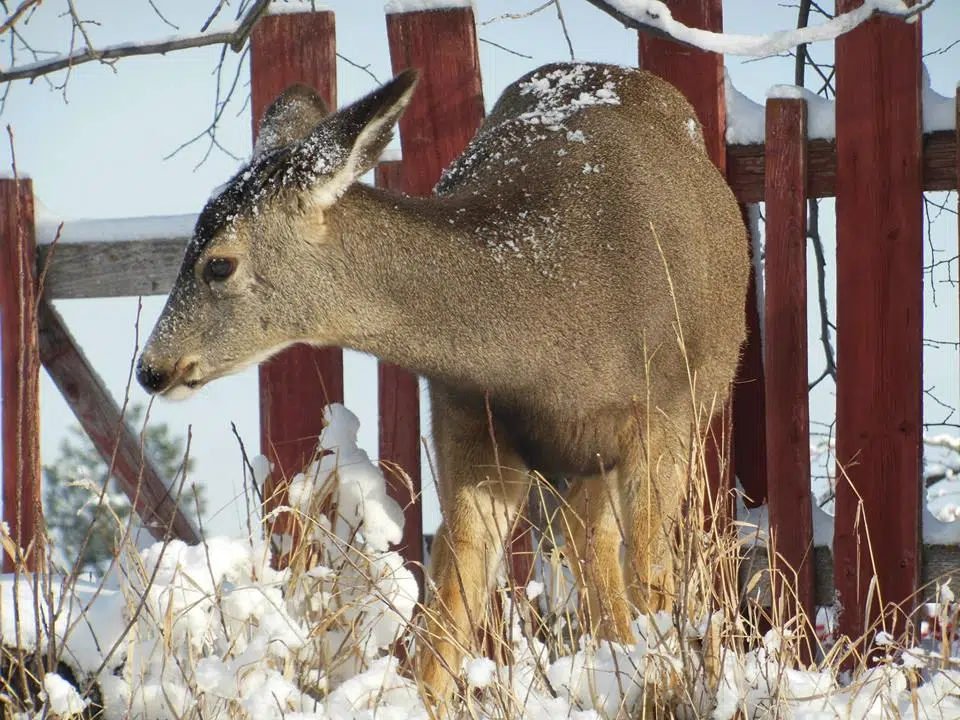 Cranbrook City Council is expected to vote Monday on whether or not to conduct a deer cull this winter.
Staff have forwarded a recommendation to budget $27,500 to kill up to 50 urban deer.
The BC Government approved a license for Cranbrook last month, permitting the city to move ahead with a cull between December and mid-March.
If Council votes in favour of the initiative, they would then make an application to the Ministry of Forests, Lands and Natural Resource Operations to match funding through the urban deer management cost-share program.
The decision comes as the biologist behind a two year East Kootenay translocation pilot project is set to officially release the results to participating communities.
Ian Adams suggested earlier this month results show more answers are still needed before the Province should approve translocation to manage urban deer.
Cranbrook was one of four local communities to take part in the unique project that captured approximately 80 habituated deer, nearly 30 collared with GPS devices, and released them into natural habitats.
Adams said the deer most expressed individualist behaviour with some animals travelling great distances to return to urban centres and others remaining in the wild.
Kimberley and Elkford, who were also involved in the pilot, have indicated lethal culls are currently not being considered as an option to manage local deer populations.
Kimberly plans to conduct their own translocation initiative, while Elkford intends to explore hazing deer with trained dogs to keep them outside community limits.
The City of Cranbrook conducted a call this past winter, destroying 15 deer.