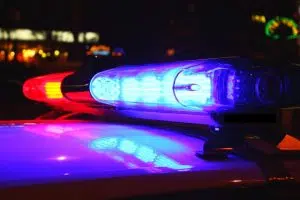 A 19 year old woman with seven different outstanding warrants is now in police custody after an early morning disturbance in Cranbrook.
RCMP were called to Cranbrook St. N around 4:00 AM Tuesday after a complaint of someone knocking on doors and disturbing people at hotel.
Constable Katie Forgeron says when officers arrived they were directed to a vehicle in the parking lot with a man and a woman inside.
Forgeron explains when they noticed the woman, aware she was wanted in connection to several incidents in and around Cranbrook, she was immediately arrested.
Forgeron says the local detachment has been dealing with the young suspect for a few years now.
The woman is expected to appear in court Tuesday afternoon on charges of theft and failing to attend court.
Forgeron added they're still investigating the initial disturbance at the hotel but admits if you're banging on someone's door at 4 AM, you're likely up to no good.
– Cranbrook RCMP Cst. Katie Forgeron