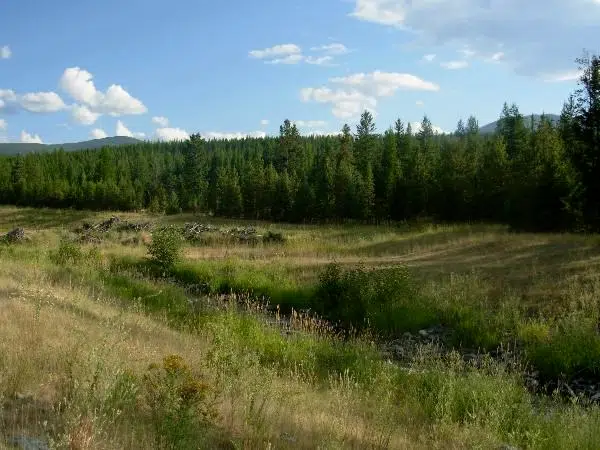 Winter might be right around the corner, but the City of Cranbrook still has wildfires on the mind.
Cranbrook plans to embark on the second phase of its unique Watershed Timber Harvest project south of the City next month.
Fire Chief Wayne Price says they plan to head into an area around the Gold Creek reservoir in mid-December to continue a partnership with Canfor and Jemi Fibre.
The effort looks to reduce wildfire fuel sources around the community while benefiting the local forestry industry.
Canfor harvests and sells the timber, while Jemi Fibre purchases wood waste that is not suitable for sale.
The City says the first phase was a success, generating roughly $250,000.
Some of that money was used to further the initiative and the City will be spending $50,000 on the second stage.
Price explains Phase II will cover 52 hectares and take roughly three to four weeks
Together, the three parties are completing a feasibility study to review the cost of removing surrounding wildfire hazards versus the cost and consequence of not treating them.
Cranbrook aims to use the results to push the Province to support a full-fledged initiative, as Council remains concerned about the risk of wildfires.
Mayor Lee Pratt says reducing the potential danger of wildfires to his community is one of his top priorities.
BC is coming of its worst wildfire season ever, and Cranbrook saw two significant blazes burn up to its doorstep.
During Phase II, hauling trucks will travelling back and forth on Victoria Ave.
Price suggests the street is a designated truck route by the Province and by the time the project starts back up the roads should be frozen and there should be minimal impact.
– Cranbrook Fire Chief Wayne Price