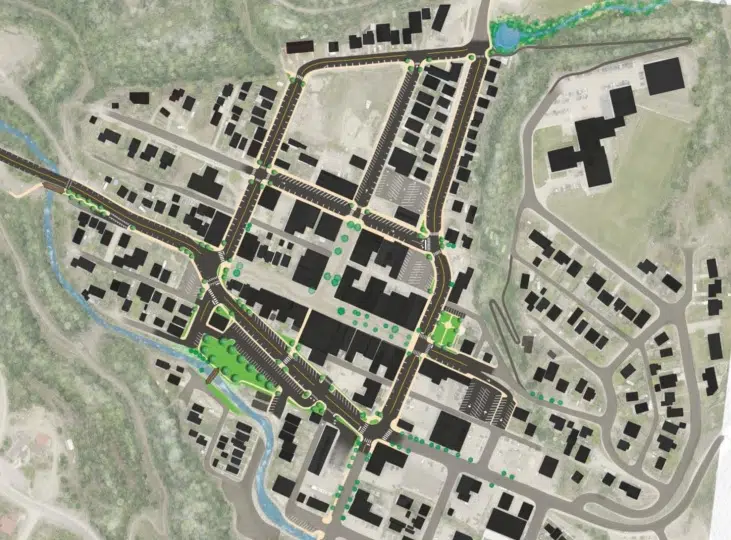 A near $10 million dollar project to revamp Kimberley's downtown will now be spread over three years.
Council made plans Monday night to tackle the downtown infrastructure renewal in three phases, starting in 2021 if they secure $6 million in grants.
Chief Financial Officer Jim Hendricks says splitting up the work will make life easier for residents.
"Changing it from a one year project into a three year phase project makes way more sense from a logistical perspective," Hendricks says. "Because its such a big project, its going to impact the whole downtown while its going on, so it makes more sense to break it up a little bit."
Kimberley received $10,000 from the Province earlier this year to help plan the redevelopment.
Hendricks says once grants are secure, the city plans to redevelop most downtown streets.
The project was first proposed in May, focusing on the reconstruction of Kimberley Avenue, Howard Street, Boundary Street and Wallinger Avenue, along with work to daylight the nearby Kimberley Creek.
It was later presented to Kimberley residents at a June 27th Open House and included the realignment and reconstruction of Ross Street.
Phase One in 2021 covers underground utilities and streetscape improvements, along with the reconstruction of Boundary Street, Kimberley Avenue and Howard Street.
Phase Two the following year would see Wallinger Avenue reconstructed, along with creek daylighting.
The final phase in 2023 would focus on realigning Ross Street.
The city previously said the project could cost up to $9,753,979.
– City of Kimberley Chief Financial Officer, Jim Hendricks