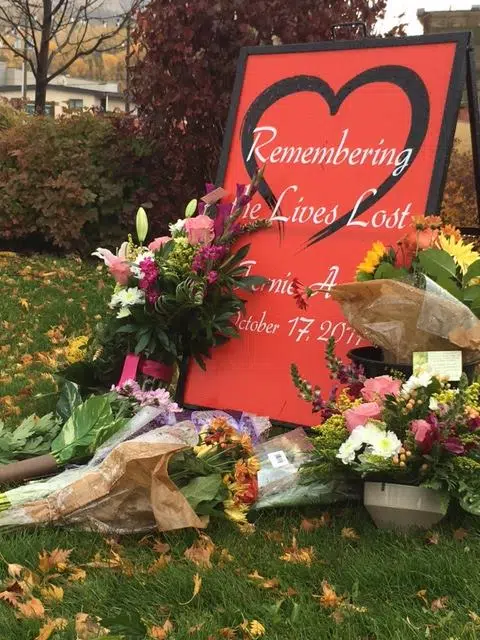 The Mayor of Fernie says an outdoor rink will honour the three men killed last month and help the community deal with the tragedy.
Mary Giuliano says it was a no-brain for Council for them to approve the ice surface this week following a generous donation of rink boards by the Calgary Flames Foundation.
Fernie is still without its arena as investigations continue into the fatal ammonia leak.
However, Giuliano suggests if they don't move ahead with life they aren't paying respect to those they lost.
She insists the contributions of Wayne Hornquist, Lloyd Smith and Jason Podloski will never be forgotten.
To the Fernie mayor, that is what the rink represents.
She believes it is a symbol of caring for all residents, current and former, and it is a good way to move forward from the Oct.17th incident.
Giuliano also applauds the volunteers who have come forward to help construct the outdoor rink.
A group of residents from agencies like the Fernie Lions Club immediately stepped up to help construct the 200×85 foot boards by the Aquatic Centre.
In her 60 years of living in the community, Giuliano says she's never been surprised with how locals are so willing to step up and help out when its needed.
Expressing her gratitude for the help from neighbours such as Sparwood and Elkford for offering up ice-time, she admits she's heard some children have been forced to drop out of their hockey programs due to issues of travel and time.
Giuliano thanks those volunteers who have dropped everything to help with the initiative, and she's very grateful for all the wonderful people they have living in community.
The City hopes to the rink to be ready before Christmas.
– City of Fernie Mayor Mary Giuliano