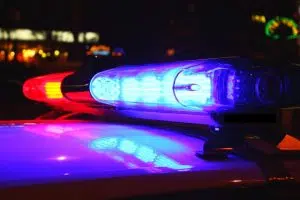 A Cranbrook man is facing charges for a second time this week after police say they found drugs in two seperate investigations.
The 33 year old man was charged Tuesday with possession when RCMP seized almost an ounce of fentanyl and crystal meth from a vehicle.
Constable Katie Forgeron says the man was released with a court date, only to be picked up by Mounties in another incident days later.
"Police officers were patrolling and located him in a vehicle at a residence on the west side of town and viewed him conducting some activities that were suspicious," Forgeron says. "They approached his vehicle and once again, he was arrested for possession of drugs and possession of a prohibited weapon."
She says this is the third time this year officers have taken the suspect into custody.
"We are very concerned that this individual is not taking the criminal justice system seriously and continues to sell drugs," Forgeron says. "We are also very concerned about the crystal meth and the fentanyl that is being found in Cranbrook. We are keeping a lid on it, we are continuing investigating whenever we receive information about these drugs."
– Cranbrook RCMP Constable, Kathy Forgeron