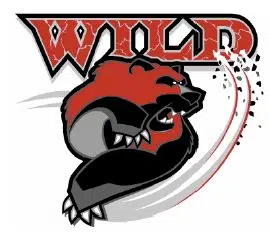 The top-seeded Mount Baker Wild Boys volleyball team went down to the wire in the finals at the Big Kahuna BC Volleyball Championships in Langley over the weekend.
The Wild cruised through their opening matches defeating Reynolds 3-1 (25-22, 23-25, 25-19, 25-17) followed by a sweep against Elgin Park (25-18, 25-15, 25-17) and another sweep of Seaquam (25-11, 25-23, 25-14).
"They were kind of flawless!" says Head Coach Karley Ferner. "We were digging, we were hitting hard, we were blocking and our defence was running around and getting balls that we thought were going to drop."
Mount Baker met the defending champion Semiahmoo in the finals Saturday night and fell behind by two sets early (12-25, 22-25).
The boys showed resiliency and battled back to tie the match up at two sets apiece (25-18, 25-12).
The final set came down to the wire but it was Semiahmoo who claimed the victory in a 15-12 win in the fifth and final set.
"They played their hearts out." says Ferner. "We looked at their faces and could tell they were a little disappointed but they all still felt really good about what they did. We knew we played our best game in that final match and we didn't hold anything back so they left feeling really proud about that."
Last year Mount Baker finished tied for 11th in the provincial tournament and Ferner says the boys were bigger and stronger this time around.
"I think the boys really came together as a team and built each other up, stayed really positive and had some fun." says Head Coach Karley Ferner. "It really showed in their game that they were relaxed and having fun and playing together. I think that's a big factor in how we made it so far."
Meanwhile the Mount Baker girls team didn't see the same results in their provincial tournament dropping three matches versus Earl Marriott, South Delta and Vancouver Tech and were eliminated after round robin play.