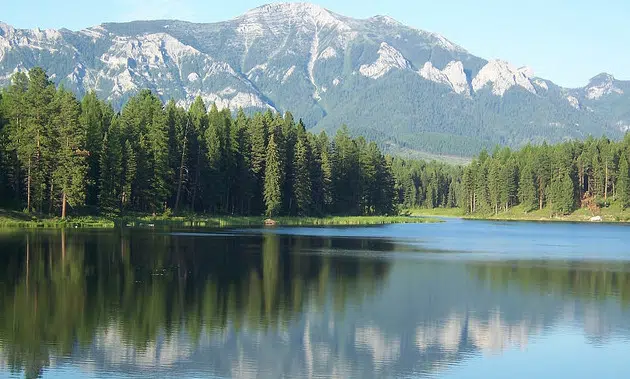 The RDEK will not move forward with a controversial Official Community Plan (OCP) for the Jaffray area following two years of planning and public consultation.
The Regional District voted Friday not to proceed with the long-term vision for the chunk of Area B after the final public hearing Nov.22nd.
Rural representive Stan Doehle admits he's extremely disappointed staff's work is being wasted but suggests the community is divided and the most important thing now is bringing it back together.
Some Directors believe a so-called "silent majority" supported the OCP and they shouldn't be so quick to essentially throw out all this work done by staff.
It was pointed out the Board received 45 letters of opposition but there were approximately 600 residents who didn't provide any feedback whatsoever and some around the table argued that means they didn't have any issue.
However, Doehle says neighbours were at each other's necks.
So called non-residents, those living outside of Jaffray, were against those living inside Jaffray's limits.
A defeated Doehle admits he changed his mind following the final public hearing last month and realized the process just did not work this time around.
The Area B Director has been involved in creating OCP's for Baynes Lake and Koocanusa, and entered them fully knowing it was going to be a tough task.
He says it wasn't easy in either case but they found a way to do what was in the best interest for residents when it came to the introducing long term rules around planning and land use.
Doehle defines the OCP as something that protects what residents have and the Regional District always found a way to develop a document that looked after the area.
This time however, he confesses he simply is dumbfounded.
The division amongst the community it what tore the OCP a part Doehle suggests, and anticipates a cooling off period before they restart the process agin.
He certainly has learned they'll have to take a different approach once's tempers cool off and  early ideas include looking at the proposed area in three sections.
The property owners around lake would be under their own OCP, Jaffray – which currently has bylaws – would be get it' own long-term regulations and a different plan would be developed for the unzoned Elko and Galloway areas.
Elko and Galloway residents were able to convince the RDEK Board earlier this year to exclude them from the OCP after initial plans included the two communities.