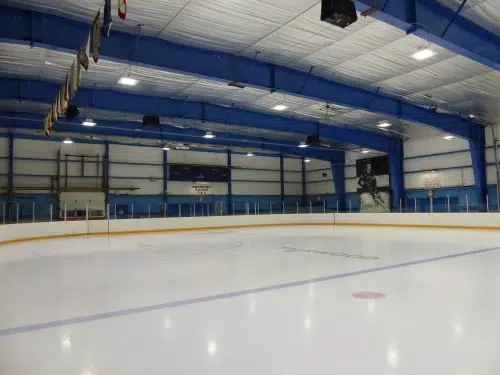 Sparwood is trying to make life a bit easier for Fernie user groups trying to find ice times.
Several minor hockey teams and skating organizations are looking to places like Sparwood, Elkford and the Crowsnest Pass after being displaced by the tragedy at the Fernie Memorial Arena in October.
It's expected the arena will not be available for the 2017-18 season as investigations by different agencies continue.
Sparwood Council recently voted to waive the extra fees designated for outside parties renting their facilities and will treat all Fernie groups as "local users".
Many of these non-profit groups have limited budgets and the extra travel costs are becoming a burden for some of them.Sparwood estimates they're subsidizing approximately $43 per hour of rental fees for Fernie groups but staff suggest the ice would generally remain unused during those times anyway.
They also propose increased visitors into the community may benefit local businesses.
The District did note the increase in ice rentals as a result of the Fernie Memorial Arena incident has increased the number of casual staff hours by approximately 20 hours per week, in addition to the 4-16 hours per week for the additional minor hockey games and Fernie Ghostrider games.
Fernie Minor Hockey initially requested their ice rental fees be reduced due to the situation the teams were in and Sparwood decided to extend the courtesy to all Fernie user groups.