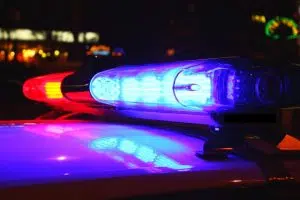 Two people face multiple charges after a truck evaded Cranbrook RCMP, got stuck on railway tracks and forced a train to stop.
Police were called just after 4 PM Saturday when an officer tried to pull over a Ford F-150 pick up that was speeding.
Cst. Cheryl Shmyr with the East Kootenay Traffic Services, explains police ended their pursuit due to safety concerns only to received a call from Canadian Pacific Railway employees hours later who reported a truck was stuck on the tracks near Fort Steele.
Shmyr says Mounties from Cranbrook responded along with the Traffic Services and a police service dog and apprehended a pair of suspects not far from the tracks.
A 35 year old woman and 26 year old man, both believed to be from northern, will appear in Cranbrook court later this month.
They have been charged with dangerous driving, flight from police, theft of a motor vehicle and possession of stolen property.
Shymr says the vehicle was stolen but there was also other items in the vehicle the suspects possessed illegally.
She doesn't believe the items were taken from local communities.
However, Police are asking anyone who witnessed this pickup truck in the early evening of December 2nd to contact East Kootenay Traffic Services at (250) 420-4244.
– East Kooteany Traffic Services Cst. Cheryl Shmyr