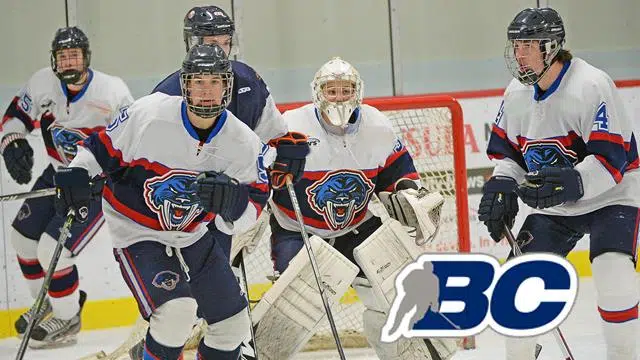 The President of the KIJHL says full face protection for all Junior B players in British Columbia is a good thing.
Bill Ohlhausen is reacting to Tuesday's announcement by BC Hockey full masks will be mandatory for the three Junior B leagues next season (2018-2019).
Olhausen believes it'll cut down on injuries and insurance premiums.
BC Hockey says from 2010 to 2015 over 370 dental injuries to players wearing half visors were reported to Hockey Canada.
Only eight were reported by skaters with full face protection.
It's also estimated Junior B teams will see a 71 per cent reduction in major medical and dental premiums under the Hockey Canada insurance program.
When asked if he thought the decision may lead to more illegal stick activity on the ice, Ohlhausen suggests officials will be instructed to watch for increased slashing and high sticks.
In a press release, BC Hockey CEO Barry Petrachenko says they want to be a leader in risk management initiatives and player safety is at the forefront of their program planning.
The Kootenay International Hockey League (KIJHL), which has teams in Kimberley, Fernie, Creston and Invermere, Pacific Junior Hockey League (PJHL), and Vancouver Island Junior Hockey League (VIJHL) will also be joined by the two BC teams in the North West Junior Hockey League, Fort St. John and Dawson Creek.
This season, the VIJHL's Peninsula Panthers became the first BC hockey team to voluntarily implemented full face protection.