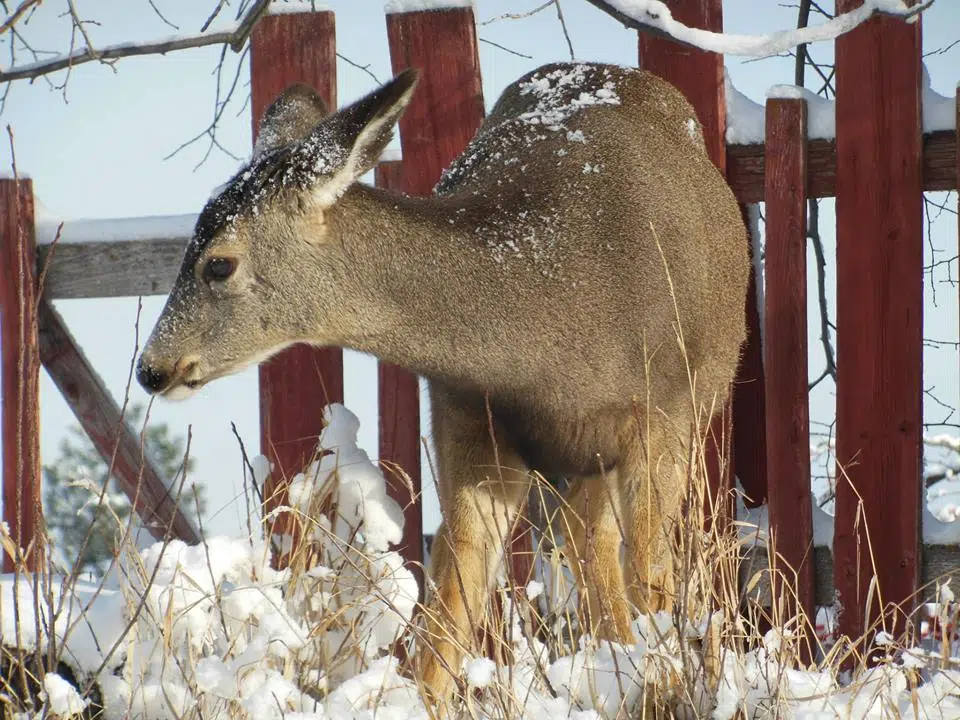 Kimberley is getting an idea of how many deer are in the community ahead of a planned translocation project.
Councillor Darryl Oakley was one of 18 people involved in a count Monday.
He says the data is critical to determine what action is taken next.
"We will see what the numbers are," Oakley says. "We are probably going to have to see if we can translocate again and keep going with that project that's been going now for two years."
147 deer were recorded in the community in 2016 and 125 are required for the city to take action.
"Anything over 125, we should be reducing the population, one way or another," Oakley says.
Council plans to undertake its own translocation initiative next year after an East Kootenay pilot project in 2015.
They've set aside $100,000 to potentially remove up to 200 deer over the next two years .
– Kimberley Councillor, Darryl Oakley