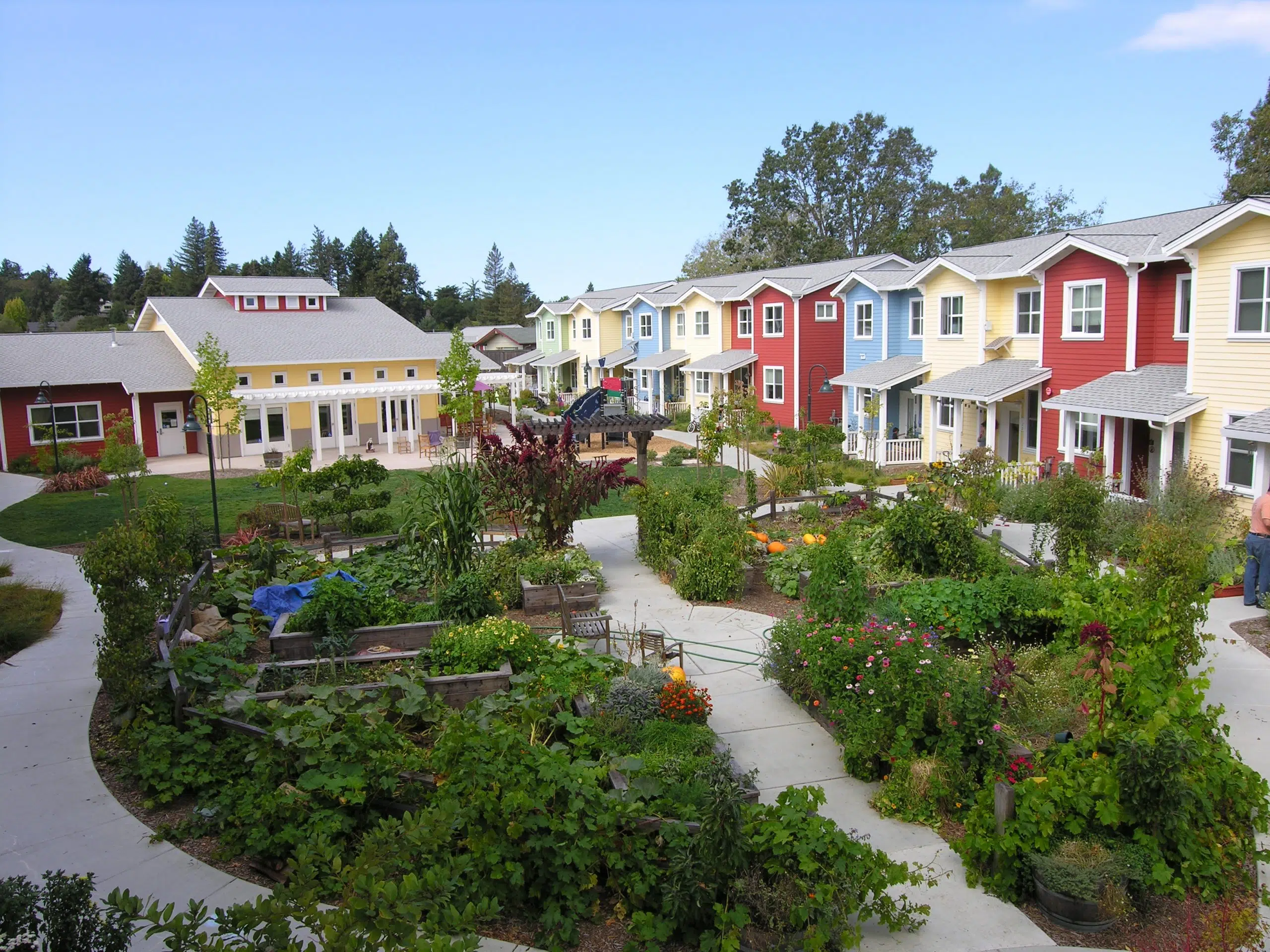 An Invermere woman wants to see a residential development that creates a community within a community.
Sandra Howard, 70, has lived in the Columbia Valley town for more than four decades and wants to spend her remaining years residing in a so-called Co-Housing neighbourhood.
The concept involves private homes clustered around shared spaces such as kitchens, gardens, workshops or even libraries.
Howard suggests it creates a friendly and supportive network, where you can pass through the common house and see someone making dinner – maybe you'll join, maybe you won't.
She explains the community would be laid out in a way that's very inclusive for neighbours and pedestrian friendly.
The cars would all be away from the houses and in a parking area, paths would lead you around the garden, from residence to residence.
Howard also points it allows you to keep an eye out for one another.
If Fred down the street hasn't opened his blinds for a couple of days, you should go check on him.
Conceding the idea may be inviting to older residents, Howard would like to attract multiple generations so the neighbourhood can sustain itself and thrive.
She says a commitment from 12 to 35 people is ideal, and they'll start designing after 10 are on board.
She wants like to see shovels in the ground within the next three years.
The concept of co-housing started in Denmark in the 1960s where people raised their children together and shared amenities.
It expanded to North America about 30 years ago.
– Invermere resident Sandra Howard

(Featured image: Neigbourhood in Sepbastobol, California)