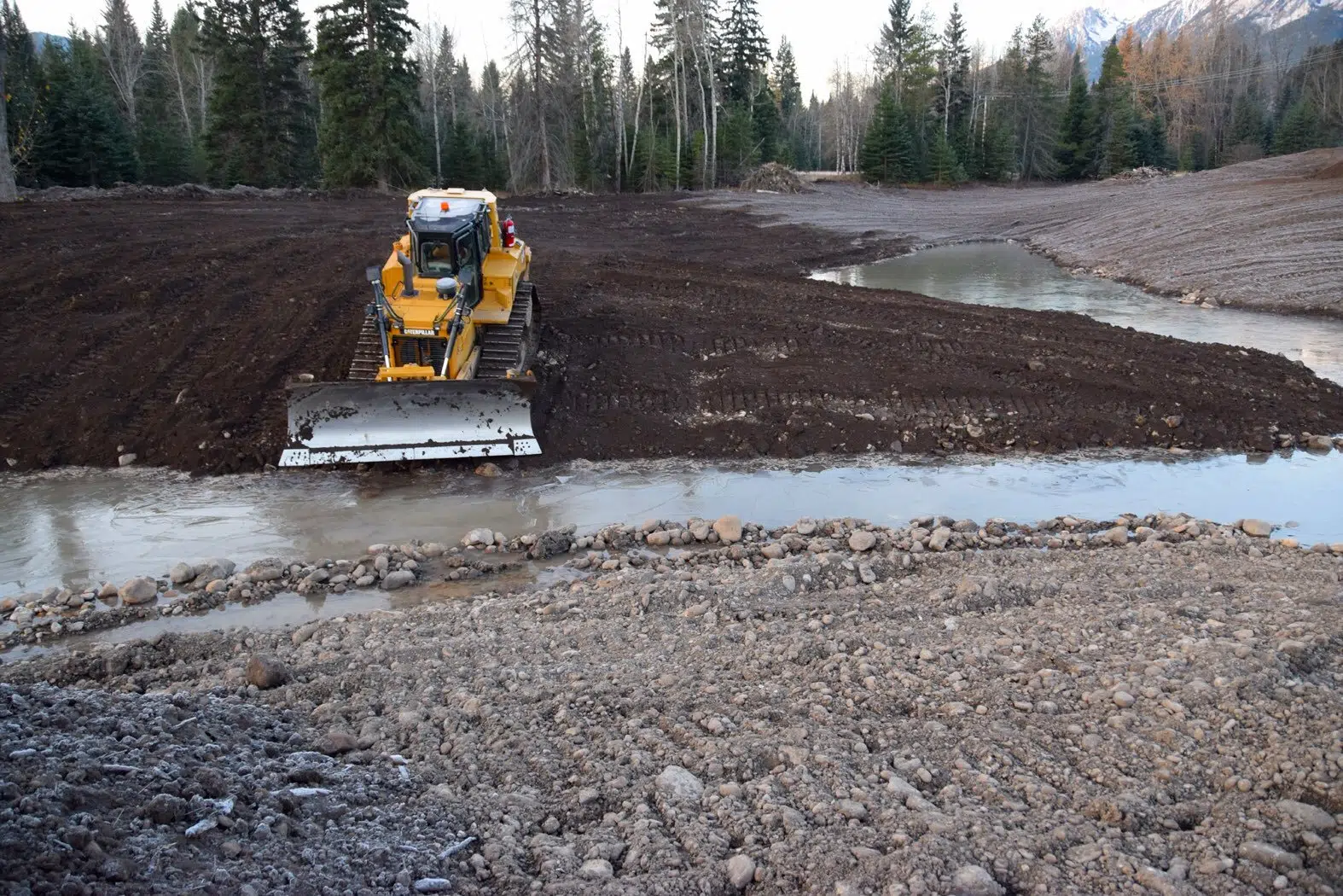 Man-made wetlands near Hosmer and Cranbrook show there is a future for greenspaces impacted by industry.
This from Richard Klafki with the Nature Conservancy of Canada (NCC) who just helped turn approximately five hectares (HA) of an old gravel pit on former Tembec lands in the Elk Valley into new habitat for everything from toads to bears.
Klafki, the Conservancy's Program Director for the Canadian Rockies district, says this is the first of its kind in the Kootenays but efforts like these are part of an increasing trend across North America.
The Tembec operation was actually located in the Elk Valley Heritage Conservation Area but part of their contract was the site had to be rehabilitated.
Klafki says they decided to go above and beyond though.
He suggests critics argue you cannot restore industrial area back into a fully functioning wetland, and efforts should be focused on conservation, but believes initiatives like this show something can be done.
Klafki admits the work may take two years and the restoration process much longer than that, however, he believes this a good example of how certain types of industrial activity can provide benefits to the local economy and when they are done, the land can be converted back to something that resembles a natural system and benefits all types of wildlife as well as recreationalists.
At roughly the same time the effort in the Elk Valley was wrapping up, the Conservancy started a similar restoration project in the Cherry Meadows area outside Cranbrook.
Over the next two years, they hope to build a series of up to 13 smaller interconnected wetlands over four to five hectares.
Klafki says their goal is to finish four basins this year and the rest in 2018.
A major focus for the NCC according to Klafki is restoring or enhancing these lands that have been degraded over time by using the best available science back to a natural habitat.
The Nature Conservancy of Canada manage 26 properties, ranging from 60-9,000 HA, in the Canadian Rockies district.
– Nature Conservancy of Canada Program Director, Canadian Rockies Richard Klafki