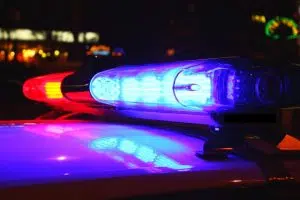 Cranbrook RCMP believe several cases of damage to vehicles over the past month are connected.
Most recently, police received 10 reports this weekend alone, with five vehicles having their tires slashed and the others sustaining a broken a window or mirror.
Cst. Katie Forgeron admits they've seen a spike in these types of incidents as of late, and they're not sure why it is happening now.
Forgeron concedes they're confused because suspects really don't get anything out of this mischief.
She insists it is a major concern for the local detachment and they're dedicating extra resources toward finding out who is responsible.
Cranbrook's top cop previously suggested these crimes were a result of youth with no motive other than to cause havoc.
Forgeron says it is a growing concern but they do have a group of suspects in mind, who they hope have in custody and before the courts sooner than later.
Mounties arrested two youth earlier this month for allegedly stealing from vehicles after at least a dozen cars were targeted in late November in a separate incident.
Forgeron says it seems the culprits focus on different neighbourhoods on different night.
Anyone with information is asked to call the local detachment or Crime Stoppers.
– Cranbrook RCMP Cst. Katie Forgeron