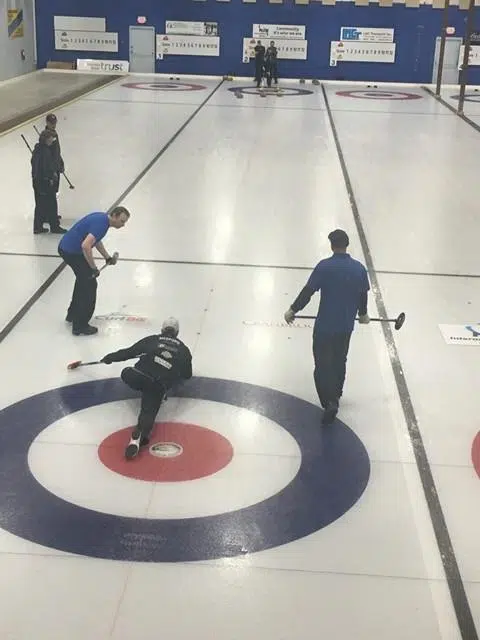 The Cranbrook Men's curling team has secured a seat at the 2018 BC Curling Championship.
Team Medford came out victorious on home ice at the Kootenay Playdown Tournament in Cranbrook.
The group defeated Team Ducharme from Creston 9-3 and beat Team Salviulo from Castlegar 9-6 on Saturday.
On Sunday Team Medford fell to Team Salviulo 7-6 but came back strong in the finals and topped the Castlegar squad with a convincing 7-2 victory.
Skip Chris Medford says he can't say enough about the talent on his team that just started playing together this year.
"To have our second event, which was this playdown, and to win, which really feels good, just kind of shows the hard work, effort and dedication that these guys have shown." says Medford. "I expect nothing but the best out of each of them for the future."
Medford says playing at their home rink was a major benefit.
"It's like a home field advantage." says Medford. "We get to play on the ice before the other teams do, we get more reps on certain sheets and you're a little more comfortable at home."
Team Medford will head to Parksville to compete in the 2018 BC Men's Curling Championship which is being held January 30-February 5.
The team features skip Chris Medford, lead Jeff Langin, second Josh Firman and third Steve Tersmette.
Team Medford will join Team Pierce (Royal City), Team Baier (Kelowna), Team Montgomery (Victoria), Team Craig (Victoria), Team Morris (Vernon), Team Joanisse (Maple Ridge) and Team Geall (Kelowna) as groups that have already qualified for the BC Championships.
The tournament will be streamed live on the Curl BC YouTube page.
– Chris Medford, skip