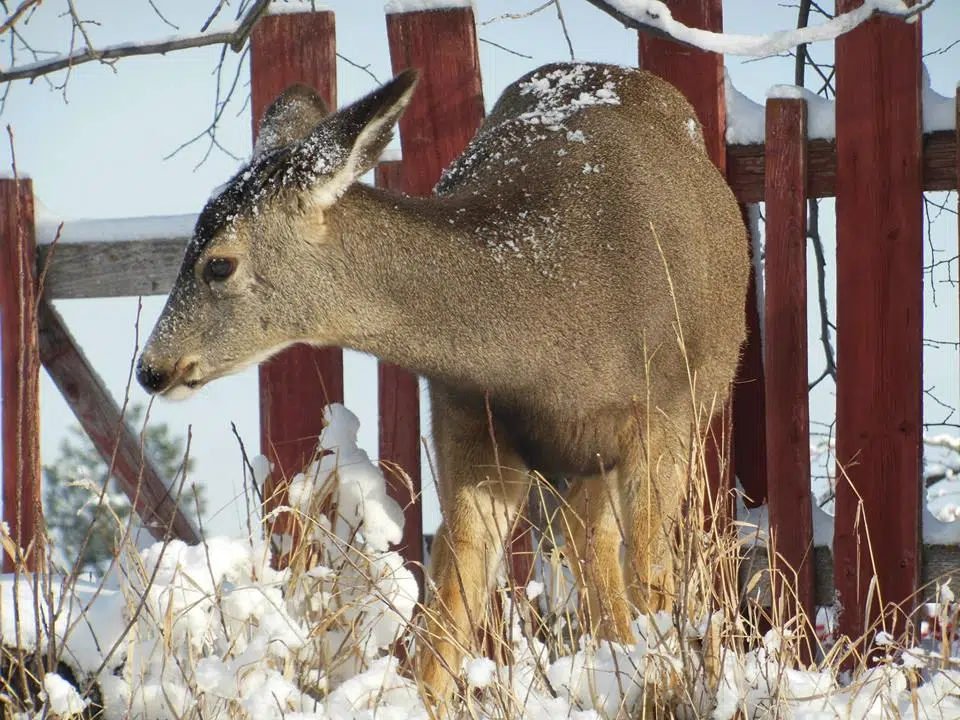 A change of plans will see Kimberley invest less money into translocating deer next year, only to maximize matching grants from the Province.
The city decided Monday to commit $20,000 to $25,000 to remove the animals in 2018, down from the $50,000 proposed earlier this year.
However, Councillor Darryl Oakley says they are hoping to mirror taxpayer dollars with funding through the BC Government's Urban Deer Cost Share Program.
"The Ministry still has some research money and they were wanting to continue doing this as a research project. They would like to keep gathering data for a year or two on translocation and what the outcomes are," Oakley says. "Being part of a research program may mean not quite as many deer being translocated. We don't know the final number yet."
Oakley says Victoria wants more concrete data on translocation as a means of dealing with ungulates.
"To continue doing translocation is not operational, its still considered research" Oakley says. "FLNRO does not have this okayed as an operational opportunity for communities, they are still looking at it. We're just continuing on with the research."
Council originally planned to spend $50,000 to remove up to 100 deer next year.
The city took part in an East Kootenay translocation pilot in 2015 to research how the animals would respond to being removed from urban settings.
Oakley expects a translocation initiative should get underway late February.
– Kimberley City Councillor, Darryl Oakley