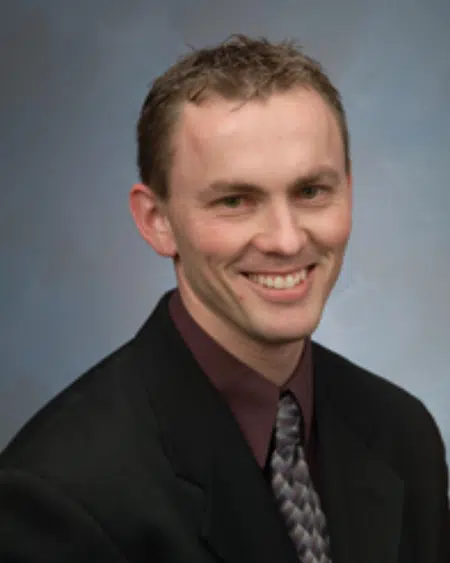 Chartered Accountant Mike Adams has been named Cranbrook's 2017 Citizen of the Year.
The Chamber of Commerce recognized Adams at their December luncheon Wednesday for taking a lead role in numerous groups, including the Cranbrook Society for Community Living and the Sam Steele Society.
Adams was also honoured for his part in establishing JCI Kootenay.
"JCI Kootenay was definitely a very important thing for me," Adams says. "It really meant a lot for all of us involved to see it grow and see them still doing well and being a big part of the community."
He says its important to him to give back to the city he's called home for over 20 years.
"I started volunteering not long after I got to Cranbrook. Its something that I enjoy doing and its a great thing for everybody," Adams says. "I've always had a good time when I do it, you feel good if you can help some people out. I've just been fortunate to be in a position where I've been able to."
The chamber praised Adams for his work behind the scenes and his great sense of community.
He will be honoured at a Citizen of the Year banquet January 27th.
For more information, contact the Cranbrook Chamber of Commerce at (250) 426-5914.
– 2017 Cranbrook Citizen of the Year, Mike Adams