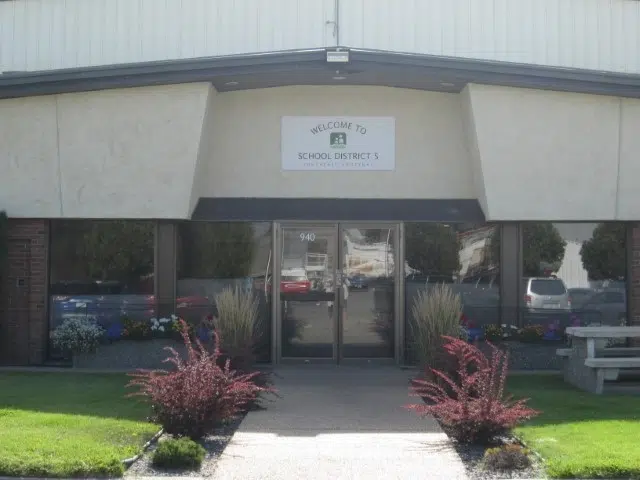 The Southeast Kootenay School District is "following the lead of their students" and bringing a rainbow crosswalk to Cranbrook.
The SD5 Board approved the project Tuesday, with painting expected to get underway in front of their board office next Spring.
Superintendent Lynn Hauptman says they want LGBTQ students to feel included in all elements of their education.
"The intent of the board is to show our entire staff and students of the Southeast Kootenay School District that we are in support of all students and all students fell safe and included in the school district," Hauptman says.
Hauptman says they were inspired by a group of students at Fernie Secondary who wanted to show support for the Elk Valley's LGBTQ community.
"They launched the first set of rainbow crosswalks and then the City of Fernie also got on board and asked the students to create them right in front of their city hall," Hauptman says.
The Board is also discussing more crosswalks near Mount Baker Secondary.
– Southeast Kootenay School District Superintendent, Lynn Hauptman