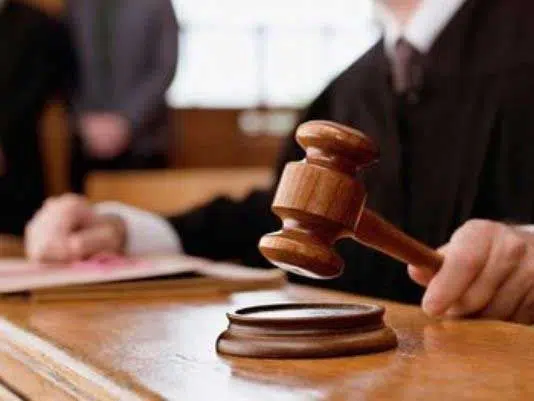 Closing arguments are underway in Cranbrook BC Supreme Court for a challenge of Canada's polygamy law.
Winston Blackmore's lawyer proposed to the courtroom Wednesday if someone has 25 kids with 25 different lovers but doesn't pay child support, they would just be considered a dead-beat, however he says, his client is considered a criminal.
Blackmore, the former leader of the Fundamentalist Mormon community known as Bountiful, was found guilty in July of entering celestial marriages with two dozen women over 25 years.
His defense counsel Blair Suffredine asked in his final submissions what makes his client different than the dead-beat, or someone with 25 common law partners, besides a religious ceremony.
With that said, Suffredine is actually arguing there's been an abuse of process since a 1992 decision by the BC Attorney General to not prosecute Blackmore.
He suggests that position was followed by every subsequent AG up until 2010.
According to the defense, this induced Blackmore to believe his religious practices were protected by the Canadian Charter of Rights, and potentially allowed for additional marriages to take place.
In 2011, the BC Court of Appeal ruled laws against polygamy did not violate the constitution.
Nonetheless, Suffredine argues any ceremonies involving his client and a woman between 1992 and 2010 shouldn't be subject to any sanction.
Constant delays and new evidence introduced in 2008 have created prejudices against Blackmore according to the defense who is calling for the charge to be stricken from the record.
After uncertainty and inaction by the Crown over the years, Suffredine suggests its unfair to revive 25 year old charges.
Special Prosecutor Peter Wilson is expected to deliver his closing arguments Thursday after testimony from current and former RCMP officers the day before.
Wilson questioned Chief Supt. Mark Fisher, who is now stationed in Manitoba but was the Creston detachment commander in 2005, and Brian Garvie, who retired from the RCMP in 2005 and worked out of Creston in 1991.
Via video teleconference, Fisher told the courtroom he talked to Blackmore in 2005 about police beginning an investigation into the community.
Fisher indicated he had a working relationship with Blackmore, a prominent member of the community, and they previously discussed polygamy.
The former top Creston cop recalls when the issue was brought up, Blackmore pointed at a framed copy of the Charter of Rights in Fisher's office and said that protected his religious practices and RCMP would have no success laying charges.
Fisher admitted, in his personal opinion, the people of Bountiful deserved a clear cut stance on polygamy from the Province because it created a lot of uncertainty and grief in the community.
After the conclusion of Fisher's testimony, Garvie took the stand in Cranbrook.
The court heard Garvie narrate and recall notes he took during a September 1991 encounter with Blackmore when police were looking for marriage records.
32 years with the RCMP, Garvie admitted he didn't have full recollection off what happened on that day 26 years ago, so he could only base his testimony off the notes he kept in a little notebook.
He said they met Blackmore at the school in Bountiful and requested the records.
Garvie stated Blackmore said he wanted to cooperate but he needed to call his lawyer.
When it was learned Blackmore was not going to volunteer the documents to police, they issued a search warrant.
Garvie says Blackmore was very polite and cooperative from then on in and invited officers into his office to search and ultimately find the documents they were after.
The final evidence to be tendered was an admission Blackmore's legal counsel from 1991-1992 Patrick Dearden.
It stated following the news release by the BC Attorney General announcing there'd be no prosecution, Blackmore was advised by Dearden that anti-polygamy laws were unconstitutional and he wouldn't be facing charges.
Wilson is arguing Blackmore knew his actions were illegal all along but instead ignored laws in both British Columbia and the US when marrying girls as young as 15.