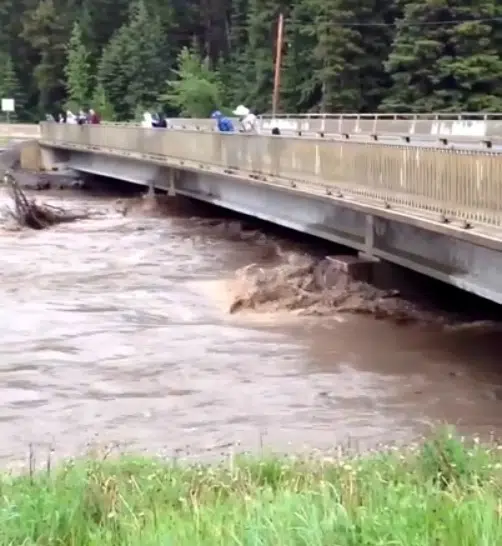 Elkford is trying to get its ducks in a row before more flood mitigation funding is made available.
Mayor Dean McKerracher says they're conducting a study further up the Valley and south of the District near the sewage lagoons.
The $98,000 assessment will collect the necessary information they need to apply for another future financial assistance.
Elkford began an initial study in 2009 and after significant flooding in 2013 caused serious damage they were able to secure provincial funding to conduct repairs along Boivin Creek.
The Mayor explains Boivin always sees high water levels during flooding season, but notes a flood in 1974 was the only spectacular incident until four years ago.
However, McKerracher says shoring up the Creek took it out of the so-called danger zone and now development can occur on the property.
Elkford received a $150,000 dollar grant from Emergency Management BC this spring for non-structural flood mitigation.
The District was able to partner with Sparwood to hire a contractor to gather aerial imagery at a split cost of $29,555.
The areas the new study will cover were left out in the original assessment.
McKerracher hopes to have it started in the new year.
– District of Elkford Mayor Dean McKerracher