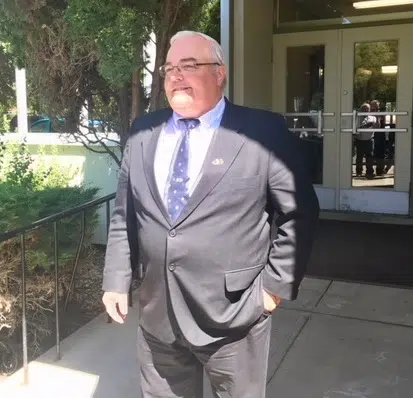 A challenge of Canada's polygamy laws has wrapped up in Cranbrook BC Supreme Court.
The application to have the charge against Winston Blackmore stricken from the record was adjourned Thursday night after three days of proceedings.
Blackmore, a former bishop of a Mormon fundamentalist group in Bountiful, was convicted in July of marrying 24 women over the past 25 years.
His lawyer Blair Suffredine is arguing an abuse of process and it was unfair to prosecute Blackmore following a 1992 public statement from the province's attorney general that said such a move would breach a person's charter rights and they wouldn't be proceeding with any charges against members of the Bountiful community.
However, Special Prosecutor Peter Wilson says a news release is not a legal declaration by a court and the religious leader purposely ignored BC and US laws when marrying women as young as 15.
Wilson goes as far as to call the applicants' arguments "bare allegations" and evidence presented in the three day hearing does not meet the standards of abuse of process.
The court was reminded by Wilson in his final submissions that the applicant holds the burden of proof.
The Special Prosecutor suggests there's no evidence the accused sought legal advice from a state official after the 1992 remarks, and Blackmore took a calculated risk when continuing to practice his beliefs without seeking the proper affirmation.
The guts of the argument to have the charges thrown out is there were prejudices created against Blackmore during this decades long process.
Two prejudices in fact, the first being the uncertainty from the Province to prosecute or not and the second involved new evidence found in 2008 when authorities raided a Fundamentalist Church of Jesus Christ of Latter Day Saints property in Texas.
Wilson concedes prejudice could occur in similar circumstances, but argues Blackmore never referenced any legal precedent and his lawyers have failed to provide any evidence of state misconduct.
The matter has been adjourned until next year when counsel will meet to set a date for the decision on the challenge.