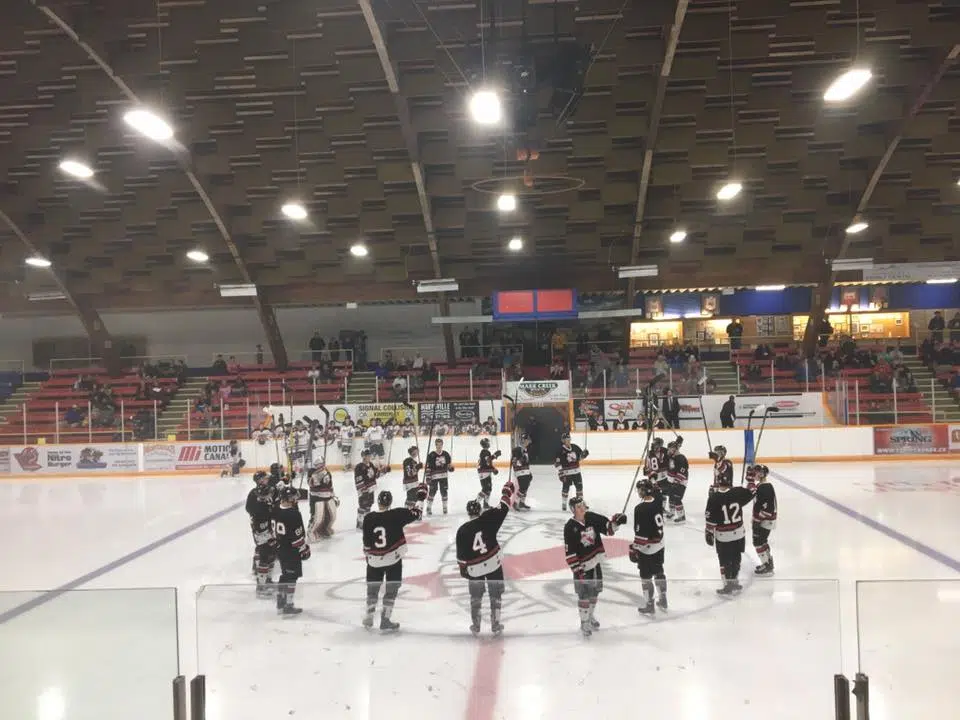 The Kimberley Dynamiters have been perfect in December following a shaky November.
The Nitros are winners of six straight after sweeping a home and home against Columbia Valley over the weekend.
All six of Kimberley's wins in December have come against Eddie Mountain Division opponents.
Head Coach Derek Stuart says this has been an important stretch of the schedule.
"We addressed it before we started the month." says Stuart. "We had home and homes with Creston and a home and home with Columbia Valley and then we have one with Fernie after the break [so] it's been important especially the first two against Creston and even the Columbia Valley one that we just finished, they're a hard team to play against and nothing comes easy against them so I was real proud of how the guys battled on the weekend."
Stuart believes the turning point was when they took an 8-1 loss to Creston at the end of November.
"If we don't play our game we're definitely capable of being beaten, beaten badly." says Stuart. "I think it gave us a bit of a wake-up call and I also think the team kind of bonded as well in that 8-1 loss."
The Dynamiters lead the division by nine points over the Creston Valley Thunder Cats.
Brandt Bertoia and Bryce McDonald have lead the way offensively this month with eight points each in six games.
"Typically I guess [Bertoia] seems to be somewhat of a slow starter but he's back to being over a point per game here and back to being one of the key guys that we rely on." says Stuart.
Kimberley returns to action after the holiday's for a home and home with the Fernie Ghostriders December 28th and 29th.
– Derek Stuart, Kimberley Dynamiters Head Coach