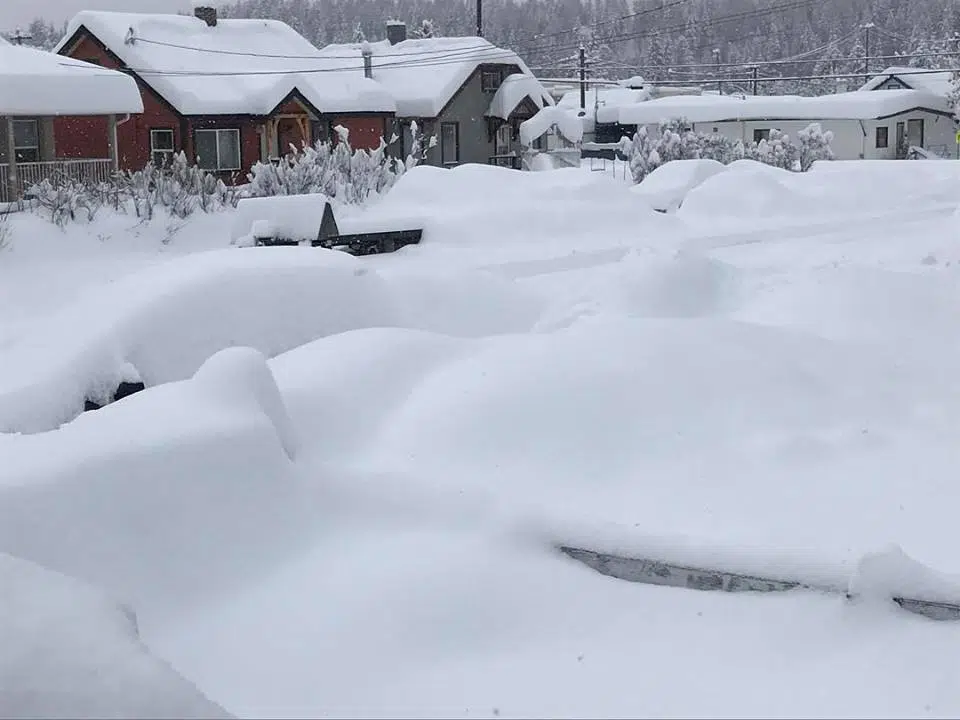 Heavy snowfall is expected to contine across the region Tuesday.
A snowfall warning is in effect for the Cranbrook area with 20 – 30 centimtres expected into Wednesday morning.
Meanwhile a winter storm warning is now in effect for the Elk Valley with upwards of 40 cm accumulating before conditions taper off into Wednesday.
The greatest accumulation is forecast for the City of Fernie and along Highway 3 south to Elko.
Significant, but lesser amounts are expected for Sparwood.
Temperatures are expected to drop between -10 to -15 degrees overnight with the daily highs cooling off to -9 by Friday.
Travel advisories are in place for all major mountain passes in BC, with the Kootenay Pass expecting up to 45 cm by Wednesday morning.
Conditions are expected to weaken heading into Wednesday.