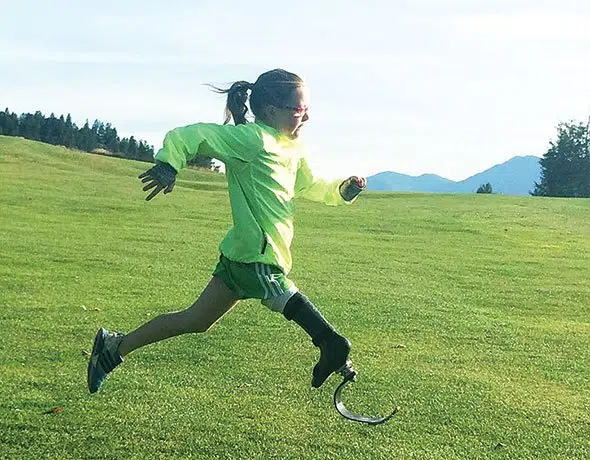 A Fairmont Hot Springs girl is playing the sport she loves against all odds.
Keira Neal was diagnosed with cancer in her thigh when she was just one year old.
One of Neal's legs had to be amputated to save her life – but that hasn't stopped her from doing all the things kids love to do.
The young hockey player is the assistant captain for the Windermere Valley Rockies peewee team – now one hundred percent cancer free.
Neal says she always believed she could play hockey just like the rest of her family despite her setbacks.
"I've never been a person to say I can't do it." says Neal. "I just try until I get it."
A true model of perseverance, Neal says she's been playing since she was five years old.
"If you believe you can then it just happens." explains Neal. "If you keep working your hardest at it, it will just happen."
She says if you work hard and believe in yourself, you can do anything you want to.
Neal was also flown to Winnipeg in March and skated with her favourite player Dustin Byfuglien and the entire Jets team.
She is going back to Winnipeg in January for a presentation where she will be singing and speaking to a group of people about her journey.
– Peewee hockey player Keira Neal

 (Photo courtesy of www.waramps.ca)