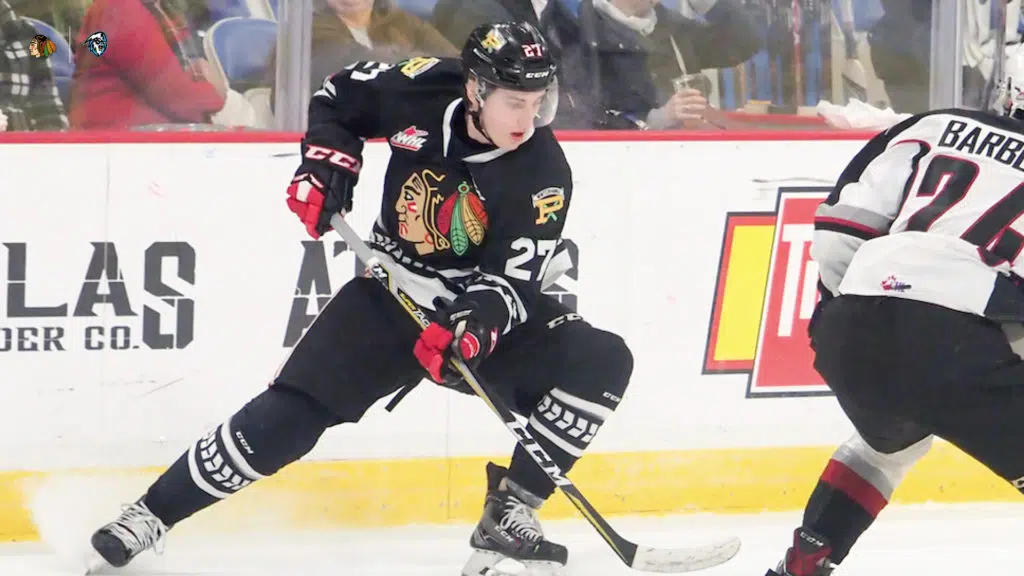 The Kootenay ICE announced Wednesday it's acquired 2000-born forward Bradley Ginnell from the Portland Winterhawks in exchange for a 2018 second round draft pick and a 2019 third round draft pick.
This is the 17-year-old's second season in the WHL.
Through 25 games with Portland Ginnell has five goals and 11 points.
The Calgary, Alberta native played in 51 regular season games during the 2016-17 season recording six goals and 10 points.
He also played in eight playoff games that season scoring two goals and registering three points.
"Bradley is a highly skilled young forward that we believe makes our team better today and moving forward," said Matt Cockell, President and General Manager. "We look forward to Bradley getting into our lineup as we work to earn a playoff spot."
The transaction second by the ICE made Wednesday, after they delt Jeff de Wit to Victoria.
– Kootenay ICE release
(Photo courtesy of Chad Baker/Portland Winterhawks)