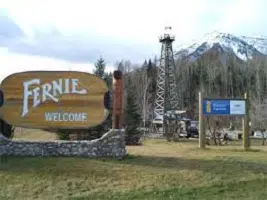 An immediate priority for the City of Fernie in 2018 will be working to reopen its Memorial Arena.
Mayor Mary Giuliano says they want to return to normal operations at the facility which has been closed since October due to the fatal ammonia leak.
The closure has affected several local teams and programs, which have had to travel to nearby communities for ice times.
The unexpected travel costs have forced some to pull out of sports.
Although there has been no update from RCMP or WorksafeBC about the ongoing investigation at the arena, it has been suggested the facility may be closed for the entirety of the remainder of the winter season.
There are several buildings the City may begin looking at renovating or upgrading this year according to Giuliano, including a possible replacement of the local fire hall.
The Mayor says they'll try to assess the most cost-effective opportunities when considering a new home for the Fernie Fire Department.
Giuliano also points to certain buildings in the City's Public Works yard that need to be replaced.
Other goals this year include completing a review of all City departments to improve efficiencies.
Giuliano says Chief Administrative Officer Norm McInnis and municipal staff have been going through each department with a fine-tooth comb to identify possible improvements operations.
In 2016, Fernie was the subject of an BC Auditor General report under the topic "Managing the Inherent Risks of Limited Human Resources within Small Local Governments".
The results were released early last year and found the city faces a number of human resources risks.
AGLG Gordon Ruth said in a statement, "Fernie has limited capacity and many staff carrying out multiple roles in order to deliver services."
Stay tuned for more 2018 previews from East Kootenay newsmakers as we move into the new year.