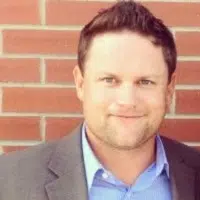 The Head Coach of the Kimberley Dynamiters is unhappy with the selection process of the KIJHL's Prospects Showcase.
The league has made sure every team is represented in the game while limiting the number of 18-year olds on each team to five.
Derek Stuart says the players chosen should be the best 40 prospects regardless of their team or age.
"For me I think the 18-year olds are the ones that need the most help getting exposure because it's kind of their last kick at the can when they're 19-year olds to make Junior A." says Stuart. "I don't understand how you can tell five 18-year olds that they're prospects and tell guys like [Chase] Gedny or [Cam] Russell that they're not."
Chase Gedny and Cam Russell are both top three in rookie scoring in the Kootenay Conference and neither player made the showcase.
Derek Stuart believes the selection process hinders the skill level of the game and excludes some of the league's top young players.
"The scouts want to see the 40 best prospects, they don't care what team that kid plays on regularly, they just want to see their prospects." says Stuart. "If there's some players that are there just because their team needs to be represented then they're taking away from perhaps a guy who deserves to be there, I just don't think that's fair to some of the other players that should be there."
Stuart says there are multiple players on mulitple teams that deserve to be there but aren't.
"I just want to make it clear [that] it's not just my guys." explains Stuart. "Creston Valley has at least two forwards and two defencemen that are 18-year olds that definitely could be in Junior A next year that I think should be in this game and Columbia Valley and Fernie probably do as well."
Stuart adds that four of the five former Dynamiters that made Junior A this season were 18-year olds.
The Prospects Showcase will be held January 14th in Kelowna.
– Derek Stuart, Kimberley Dynamiters Head Coach