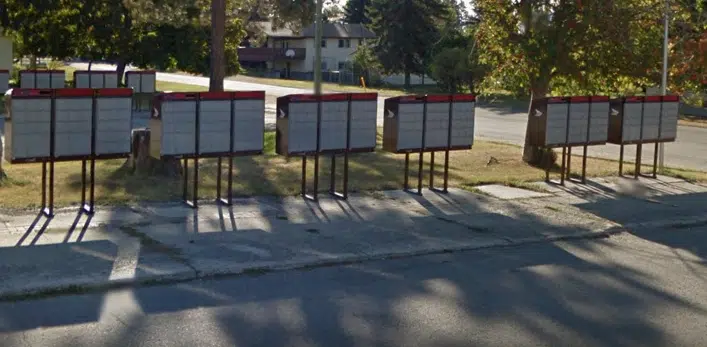 Kimberley RCMP are investigating after community mailboxes in Marysville were broken into.
Police say an unknown person broke the locks on several Canada Post Super Boxes sometime overnight on Wednesday or Thursday.
Corporal Kate Bamber believes all of the mail from at least 75 boxes was stolen.
"I think they are only after the things that will get them stuff. Money, gift cards, parcels, electronics, anything that could be fit in an individual mail box or in that parcel box," Bamber says. "Christmas parcels that may have not have arrived on time for Christmas may have been in the mail, so we'd really like to catch who is responsible."
Canada Post is notifying all affected residents.
Anyone who saw suspicious activity around 305th Street over the last few days is asked to call the Kimberley detachment at (250) 427-4811 or Crimestoppers.
– Kimberley RCMP Corporal, Kate Bamber