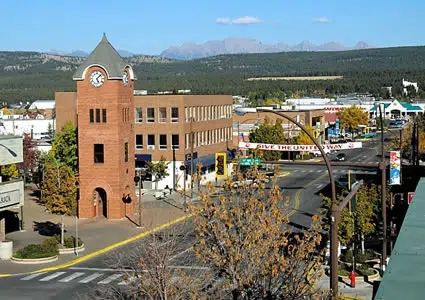 Cranbrook's Mayor believes one way to help revitalize his city's downtown could be new housing for College of the Rockies students.
Lee Pratt asserts every city he has visited with some sort of student residence in its core benefits from an injection of energy.
He recently alluded to the idea when talking about vacant lots and empty buildings in the centre and Cranbrook's housing and rental shortage.
Pratt suggests there's interest from several developers about putting retail, commercial or high end apartments in the downtown but he would like to see the area become a place for student living.
The Mayor says the have spoken to the college about the possibility a construction a facility off campus.
The idea is timely, COTR President David Walls told The Drive newsroom in November the institution is looking into a second residence due to rising enrolment.
Half of the college's 1830 students are said to be from outside of Cranbrook, however there's only 96 rooms available.
– Cranbrook Mayor Lee Pratt