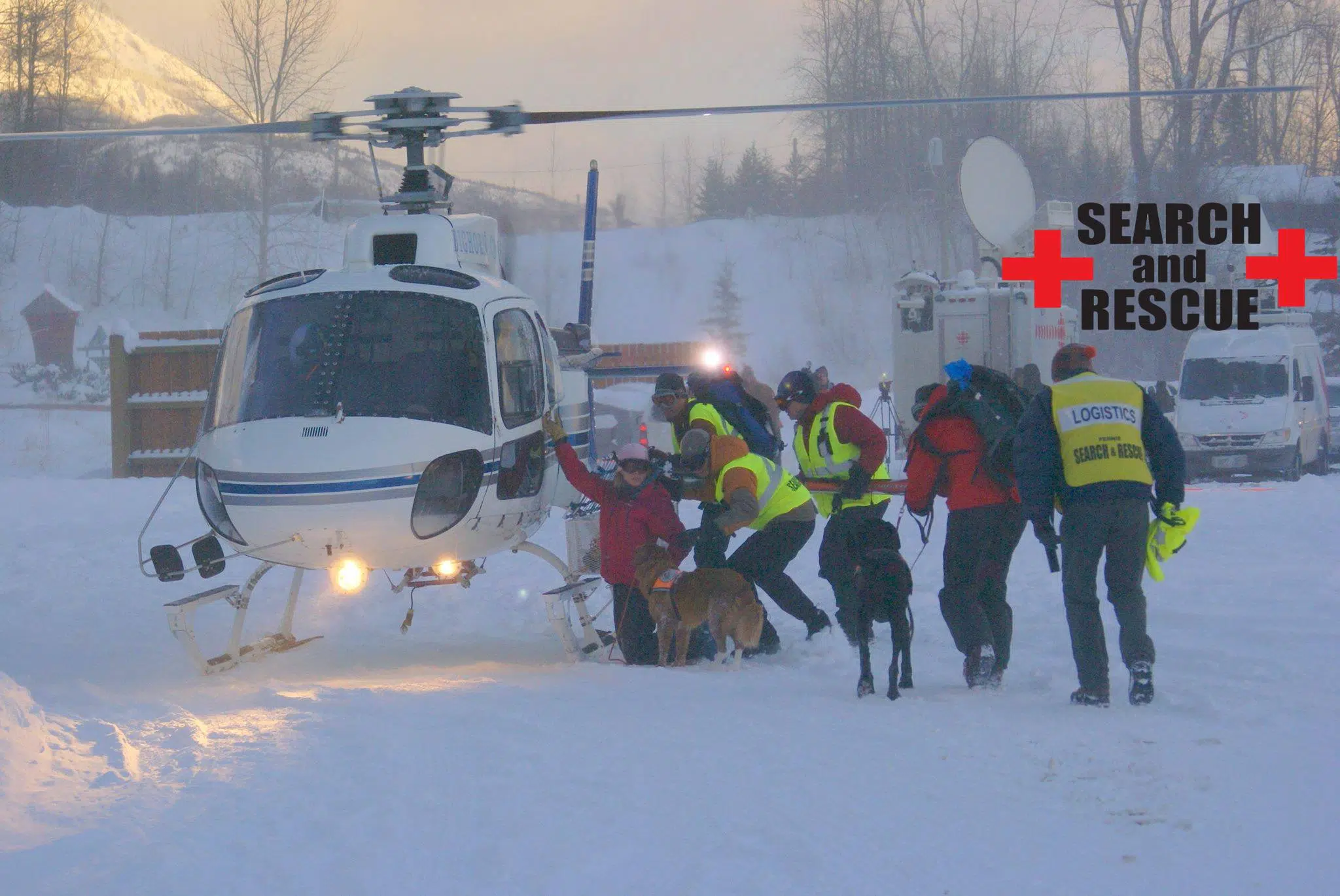 Local Search and Rescue has safely located a man who was buried in a small avalanche near the Alberta border.
The agency says in a Facebook post, they were called out to the Tent Mountain area early Monday morning after the man called for help around midnight Sunday.
The 43 year old from Lethbridge was timber biking and was stuck under his bike and snow.
SAR members of out of Fernie and Sparwood sent snowmobiles into the Corbin Road area while other team members were dispatched to investigate the Last Known Point (LKP) established via cellphone ping.
The man was found by helicopter close to the LKP and was reportedly hypothermic but otherwise unharmed.
(Photo courtesy of Fernie Search and Rescue//Facebook)