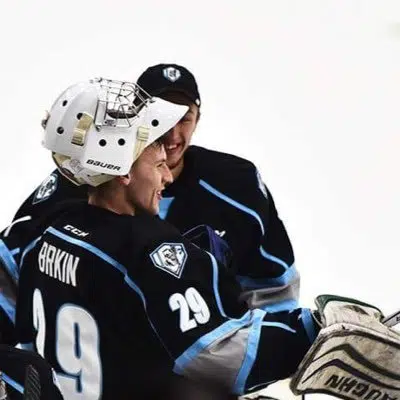 The Kootenay ICE announced Monday it's traded '99-born goaltender Bailey Brkin to the Spokane Chiefs in exchange for a 2019 eighth round draft pick.
In 23 games with the ICE this season, Brkin posted a 4.51 goals against average, a .874 save percentage and a record of 7-12-2-0.
Earlier in the day, the ICE acquired '98-born goaltender Matt Berlin from the Seattle Thunderbirds.
– Kootenay ICE release