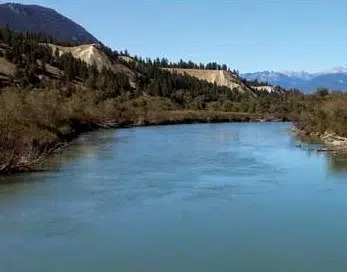 The MP for Kootenay-Columbia wants more federal support for regional lakes and rivers in 2018.
Wayne Stetski may propose a private members bill in the House of Commons this year.
He introduced a bill in November for renewed protection of around 30 bodies of water in the Kootenays, which he'd like to see become policy.
"The Conservative Government removed all but less than 100 rivers and lakes from the Navigation Protection Act and my bill adds all of these back into the act," Stetski says. "We were down to about three within Kootenay-Columbia."
He feels they serve an important role for regional tourism, wildlife and the environment.
"Lakes and rivers are really part of who we are in Kootenay-Columbia," Stetski says. "We have world class outdoor recreation opportunities. I've said that for many years and a lot of them involve our rivers and lakes."
Stetski is also considering a bill for a national local food day the Friday before Thanksgiving to recognize regional producers.
He also feels equipment from Parliament Hill's skating rink should go to Fernie once the ice surface closes for the season.
Stay tuned for more 2018 previews as we move into the new year.
– Kootenay-Columbia MP Wayne Stetski