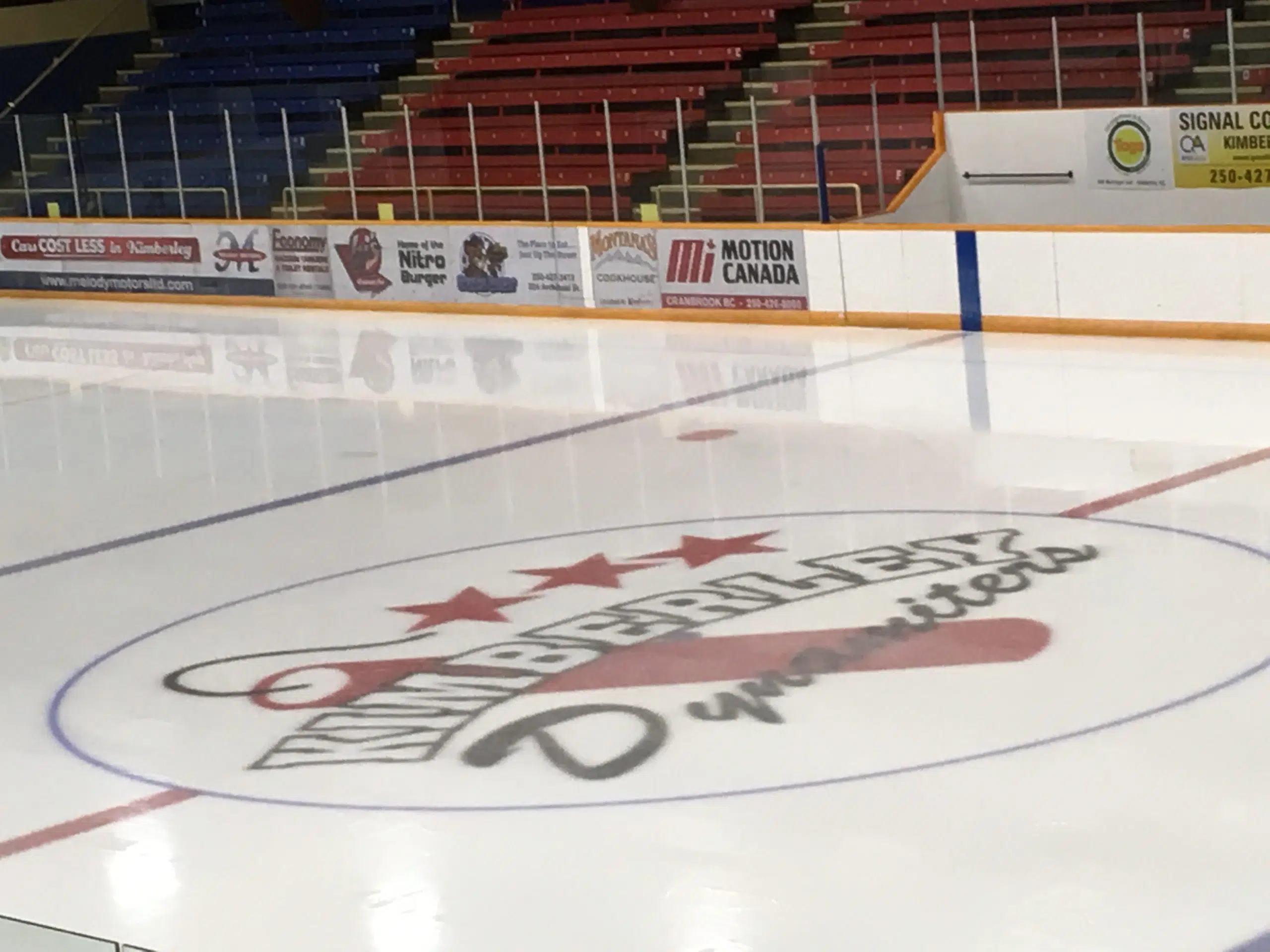 The Kimberley Dynamiters (26-6-1-1) return home Tuesday after a weekend on the road.
The Nitros play host to the Fernie Ghostriders (9-20-1-2) who are in the midst of a six game losing streak.
Kimberley split their weekend on the road winning 2-1 in Grand Forks and losing 3-0 the following night in Nelson.
Dynamiters Head Coach Derek Stuart says playing at home allows them to play their style of hockey.
"We're playing a team that's going to be hungry after the weekend that they had." says Stuart. "For us, it'll be a little bit more comfortable [playing at home] but at the same time we have to be ready to go."
Kimberley is 4-0 against Fernie this season outscoring the Riders 20-12 in those matchups.
Stuart says they need to be mentally focused in order to keep that perfect record.
"I think our coaching staff has a pretty difficult task at practice to ensure that our boys aren't taking [Fernie] too lightly." explains Stuart. "Knowing that they are a good hockey club, if they come to play it'll be a good game."
Kimberley currently leads the Eddie Mountain Division, 33 points ahead of fourth place Fernie.
Tuesday's game can be heard on 99.1 The Drive starting with the pre-game show at 7:00 PM.
In other action, the Creston Valley Thunder Cats (22-9-2-1) are on the road Tuesday taking on the Golden Rockets (2-29-1-2).
– Derek Stuart, Kimberley Dynamiters Head Coach