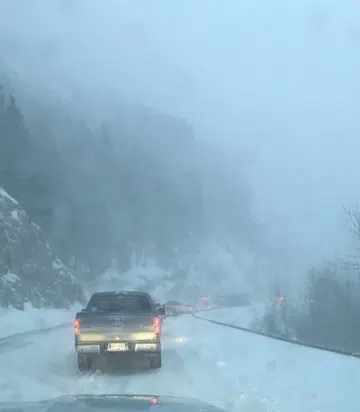 DriveBC says a travel advisory is in effect on Highway 3 from Elko to Fernie due to blowing snow and low visibility.
Motorists are advised to exercise caution while travelling and should even consider alternate plans.
Environment Canada has issued a snowfall warning for the entire Elk Valley with another 5 to 10 cm expected thorough Wednesday.
(Photo courtesy of Sarah Letawsky)