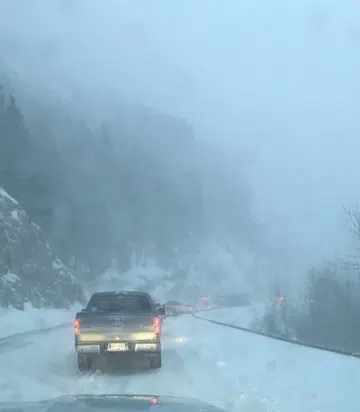 The local highways maintenance contractor is warning motorists to be cautious of slow moving equipment between Elko and Fernie Thursday.
Mainroad East Kootenay is operating a grader along Highway 3.
Mainroad is trying to remove compact snow and ice after the stretch of road was under a travel advisory Wednesday.
The contractor asks drivers to please drive to the conditions and give crews plenty of space to conduct this work.