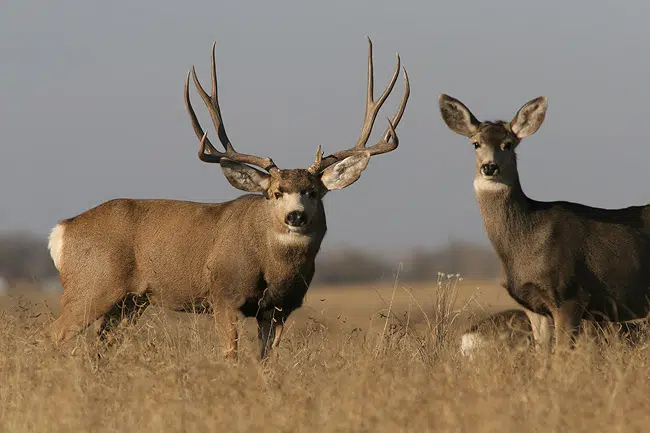 East Kootenay hunters have until Friday to offer input on proposed limits on mule deer.
The province is looking for feedback on several possible regulation changes in the Interior involving hunting, trapping, motor vehicles and firearms.
Analyst with the Fish and Wildlife Branch Stephen MacIver explains they are considering allowing hunters to bag only one buck per season instead of three in different regions.
Currently, a hunter can shoot a buck in the Kootenays and then go to the Okanagan or Thompson areas and bag a second and a third.
MacIver says a number of regions are below the province's preferred ratio of 20 bucks for every 100 does.
He explains this a proactive measure but they want to have the highest the likelihood of impregnating does so BC sees the next generation of bucks come along.
MacIver adds there will still be no hunting limits on white-tail and antlerless mule deer.
After the consultation period comes to an end, there will be an internal review of all the comments the province gathered from the public.
MacIver suspects there will be a bit of a "gut-check" to determine if what is being proposed is consistent with what British Columbians in the Interior want.
– Fish and Wildlife Branch Analyst Stephen MacIver
(Photo courtesy of www.huntingbc.ca)