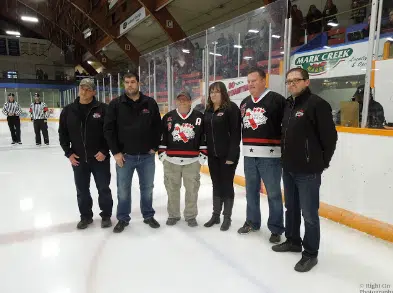 The local man who has yet to deliver on his $7.5 million promise to a local KIJHL team is expected in Cranbrook court Monday.
Mike Gould of Wasa is facing charges of fraud and forgery in connection to an incident a Cranbrook restaurant last fall.
Gould received national attention after he plegdged the large sum of money to the Kimberley Dynamiters at an October 13th game.
The accused then allegedly organized a banquet to celebration his announcement, racking up an $8,000 bill and RCMP say Gould used insufficient cheques to pay the tab.
The restaurant has confirmed the entirety of the amount owning has since been paid.
The hockey team has still not seen a dime however.
An agent of the court made a first appearance on behalf of Gould in December.