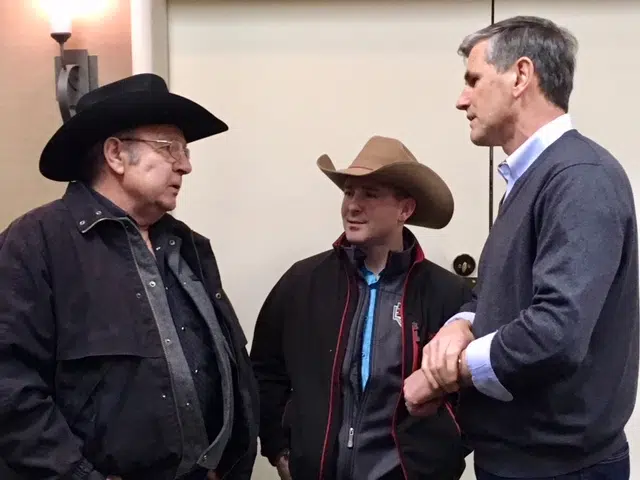 One of six candidates looking to become the next leader of the BC Liberals made his return to our region.
The campaign trail brought Vancouver – Quilchena MLA Andrew Wilkinson back to the East Kootenay Monday with stops in Invermere and Cranbrook.
The former Cabinet Minister says he's proud to have worked and lived in rural British Columbia, and claims he's the only candidate with that perspective.
Wilkinson suggests that's what separates him from the rest of the pack.
During the campaign, he says he's gathered the biggest issue facing rural British Columbians is wildlife management.
Wilkinson suggests no other candidate is talking about the need for much stronger wildlife inventories which will benefit both the conservation service and hunters.
He says populations are changing, sometimes declining, so the BC Government needs to invest more into the BC Wildlife Service and conservation efforts to gain a better understanding of the exact numbers.
Wilkinson was in Cranbrook in October and is one of three candidates to visit the region on the campaign trail.
The other individuals running for the party's top spot include: Mike de Jong, Dianne Watts, Michael Lee, Todd Stone and Sam Sullivan.
The BC Liberals will hold their Leadership Vote February 1st to the 3rd.
– BC Liberal Leader candidate MLA Andrew Wilkinson